Cyclone Freddy Updates
Donations
Click the button below to donate to the Africa relief fund. After clicking the link, under "Use this donation for," select "Africa Relief." All proceeds go directly to helping the African Believers during this time.
Daily Updates
May 4th, 2023
Note From Malawi:
Good evening man of God,
The pastors here in Malawi express their gratitude to all brothers and sisters in Zimbabwe for being with us in the traumatizing time when Cyclone Freddy hit us. There were villages that were completely wiped off the face of the earth, without trace of life. We have brothers whose homes, property and gardens were raised to the ground. Many also who all the property they have left is the clothing on them. The pastors established urgently a team of administrators to facilitate the assessment of the extent to which our brothers in the Message were affected and to mobilize resources in monetary and material forms. Here in Malawi the churches that were not affected and some well wishers made financial and material contributions. To these contributions is the valuable assistance you our beloved brothers put together from Zimbabwe.
Much appreciated, May the good Lord bless you all and replenish where these came from. Bless your hearts. The team of administrators with the guidance from pastors came up with hampers which consisted of utensils, household vessels, food, and other necessary and immediate household requirements to be distributed to affected households. Distribution work has started and below are some of the pictures. We will send the details of the exact items in each hamper and the costs. You will note that we have mostly plastics to allow us to reach to as many as we can. The demand is overwhelming. Please remember us in prayers. Currently the rains have subsided and brethren will be resettling. Please pass on the gratitude in the brothers hearts for all the assistance.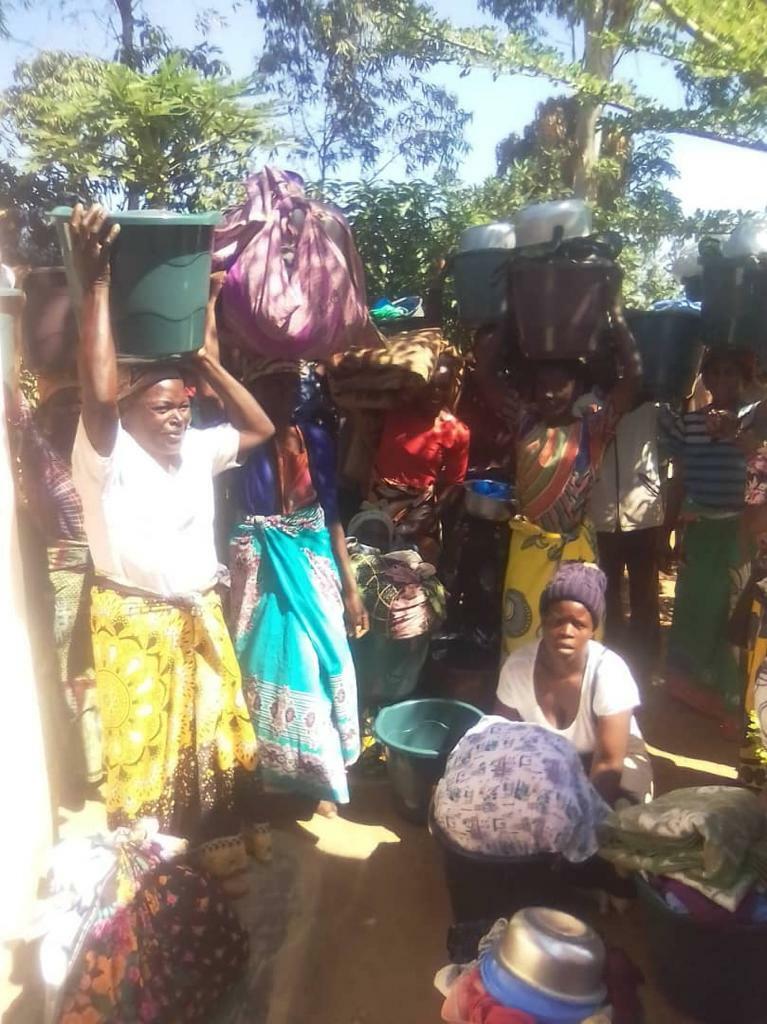 April 15th, 2023
These dear Saints in Malawi are newly established in the faith. The land around them has been flattened by Cyclone Freddy that recently went through, but now books and prints are being distributed among them. Praise the Lord!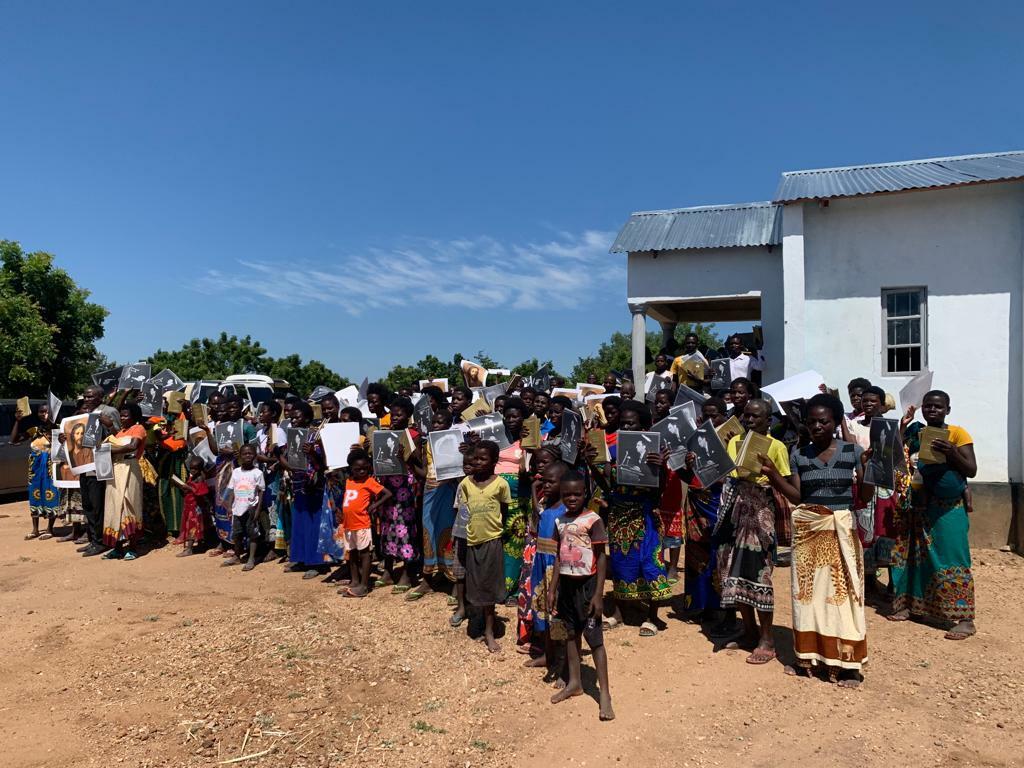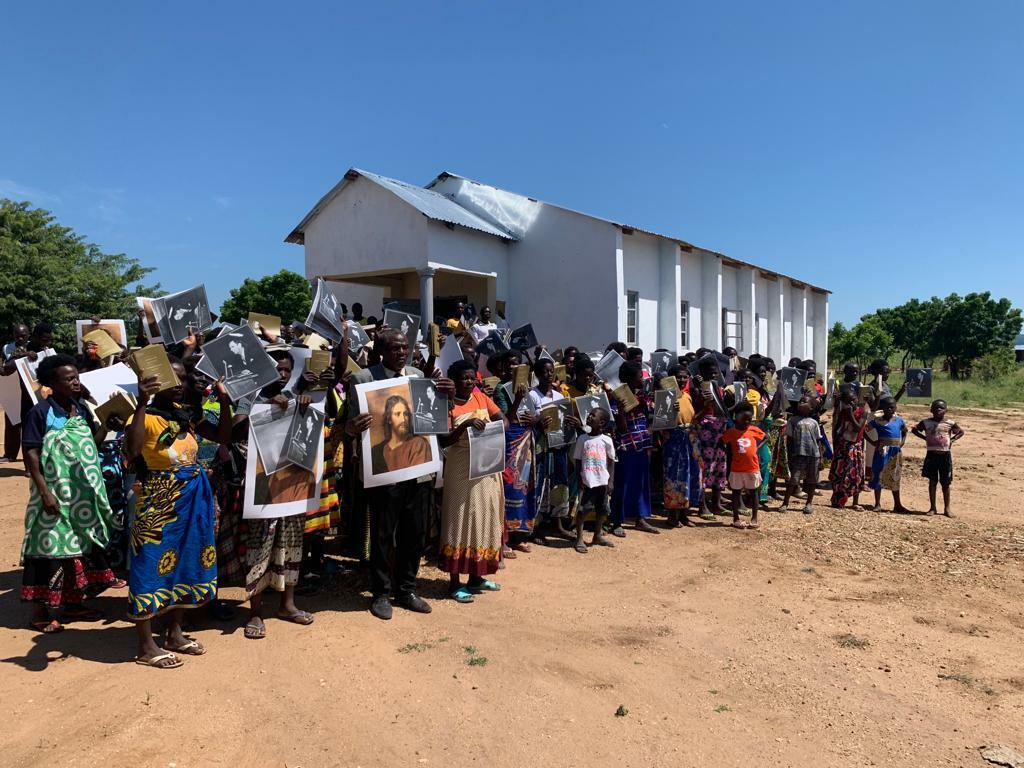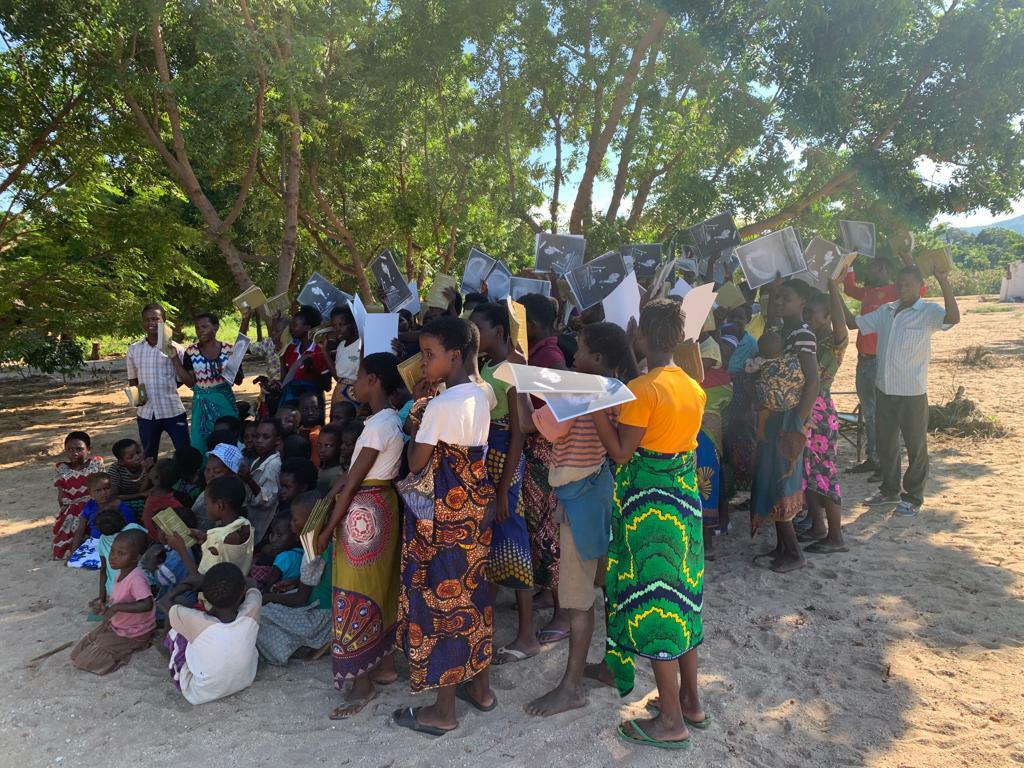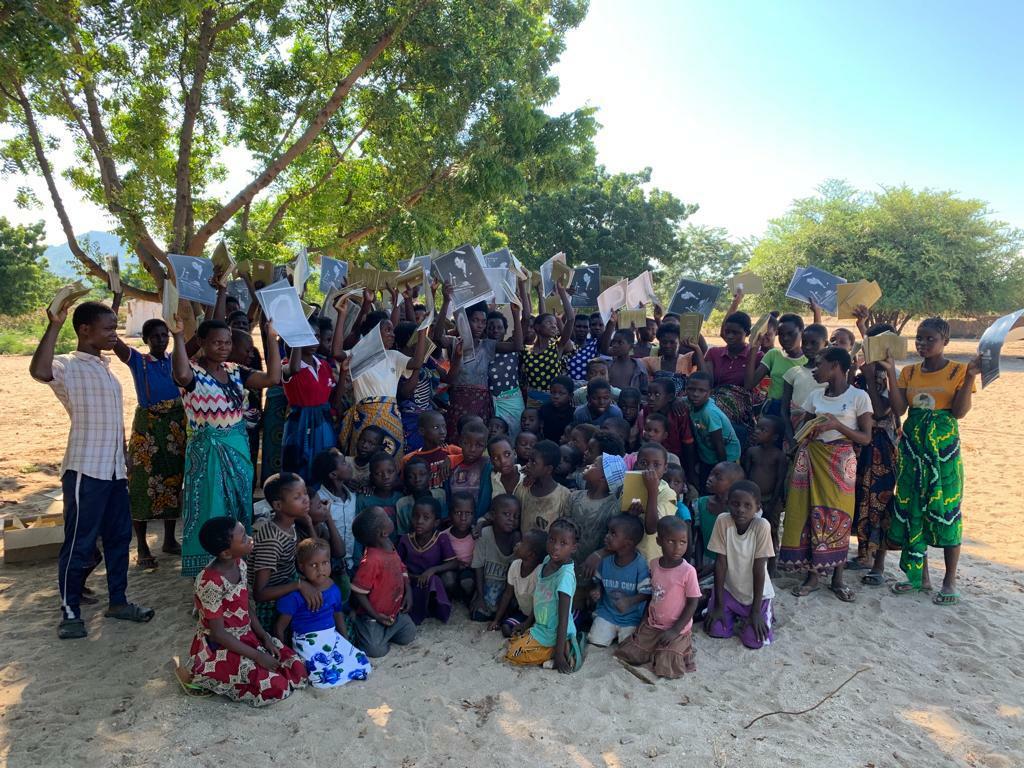 April 5th, 2023
Note From Malawi:
We went to two separate places in the South today and between yesterday and today we have managed to reach and help 315 people. This is has been a huge relief to those that have been reached. There is yet many more believers that need urgent help. As we visited and talked to these believers, they were able to register some of their pressing needs on top of food and that is mats and plastic sheets so that they can move out of the camps where they are residing now. They wish to move out and erect temporary shelters where they can live free from all the lawlessness that is going on in the camps. Everywhere we went people are so appreciative of the spirit in our brothers abroad in that they sacrifice a great deal of their resources in order to be of such help in times such as these.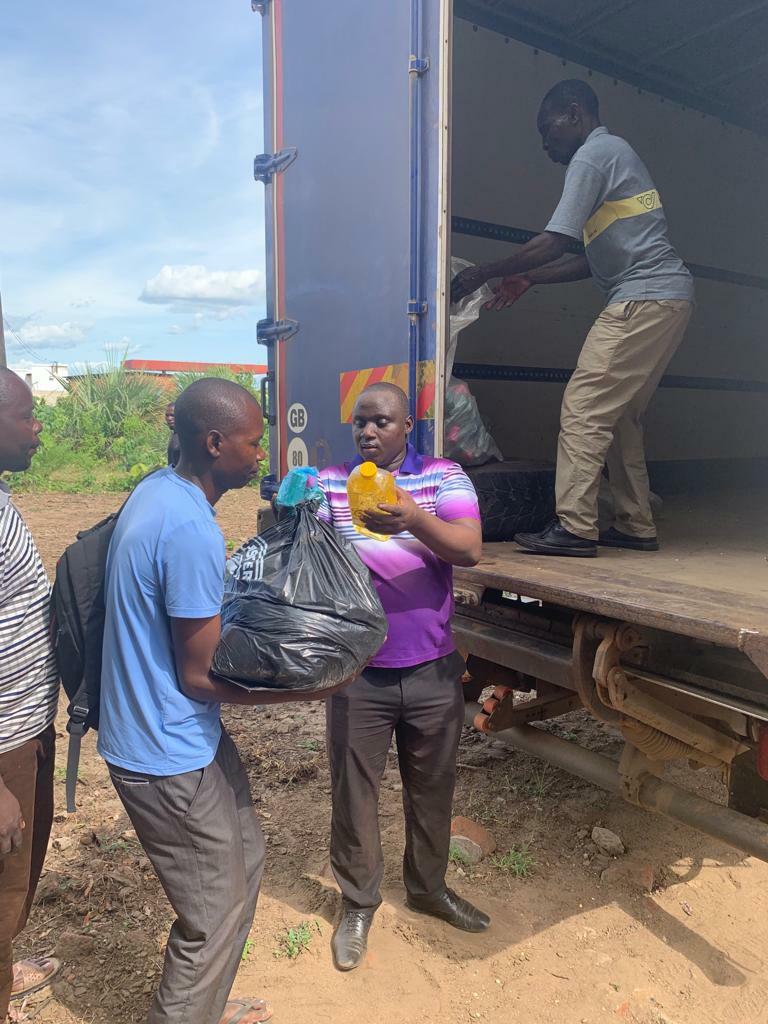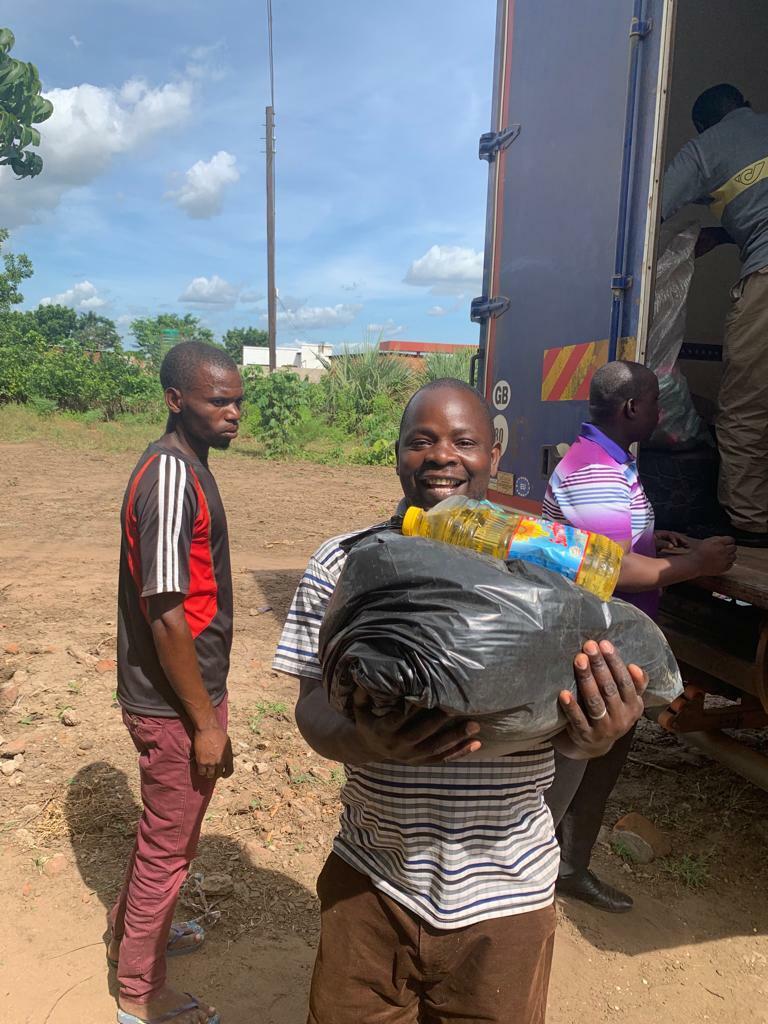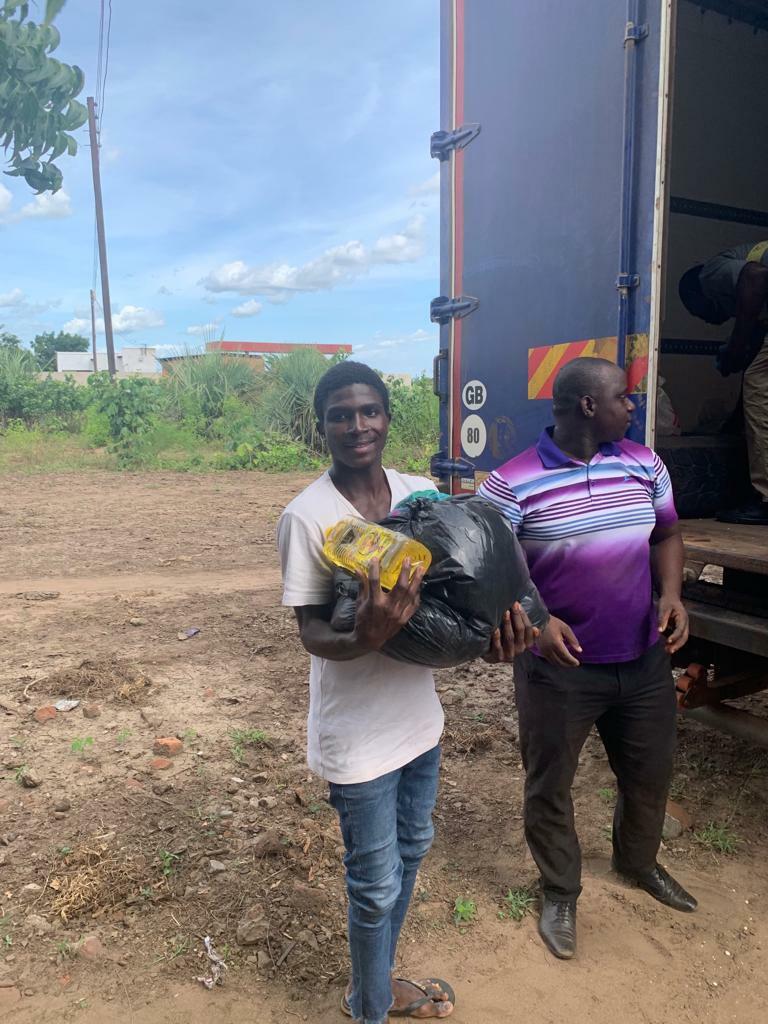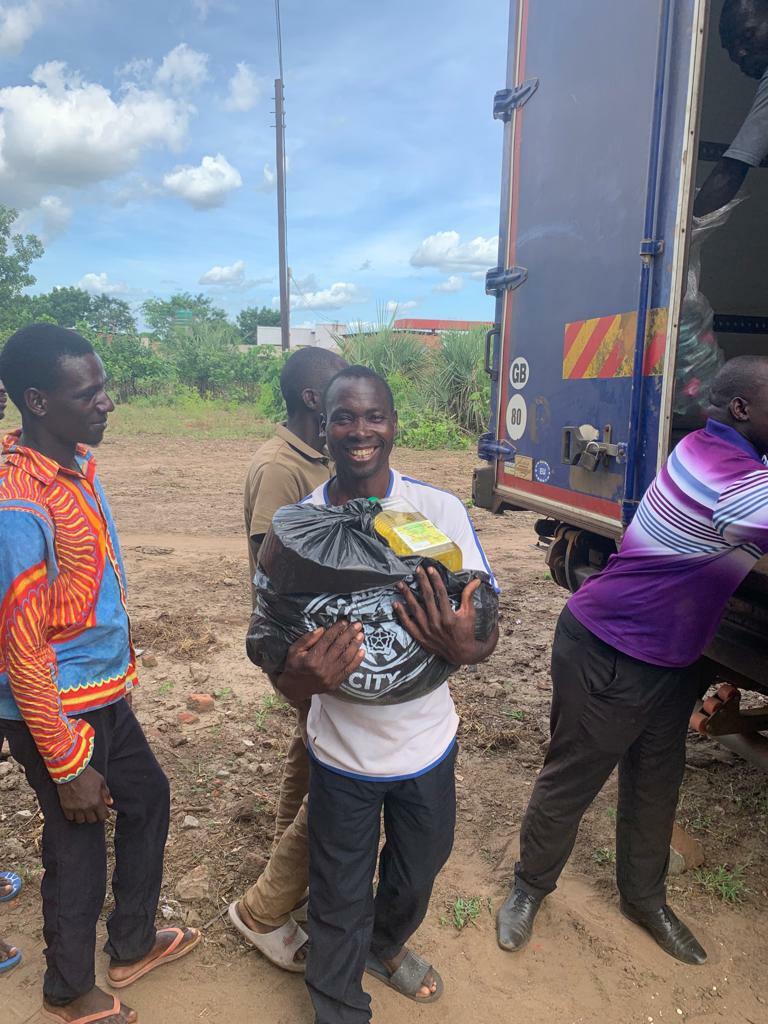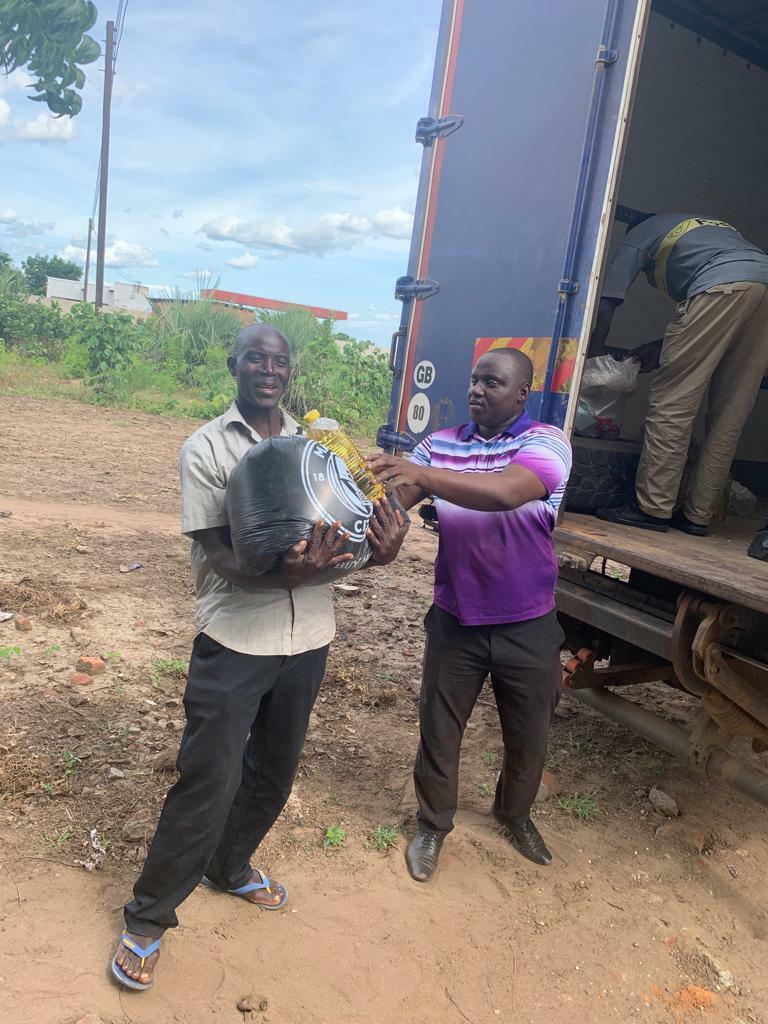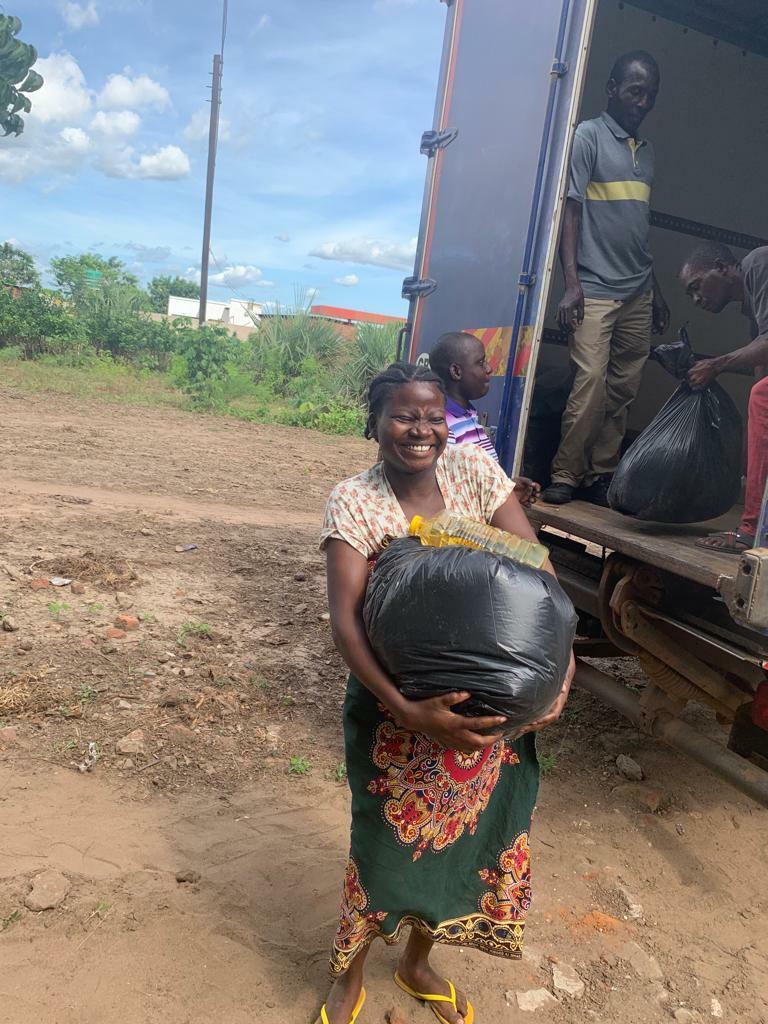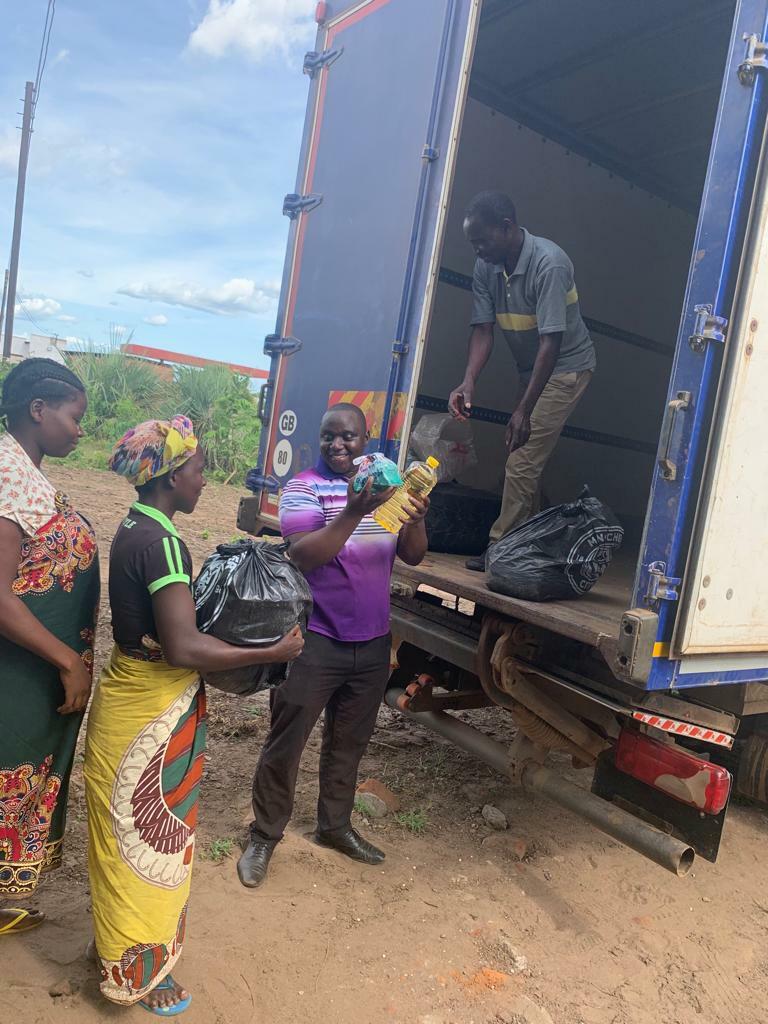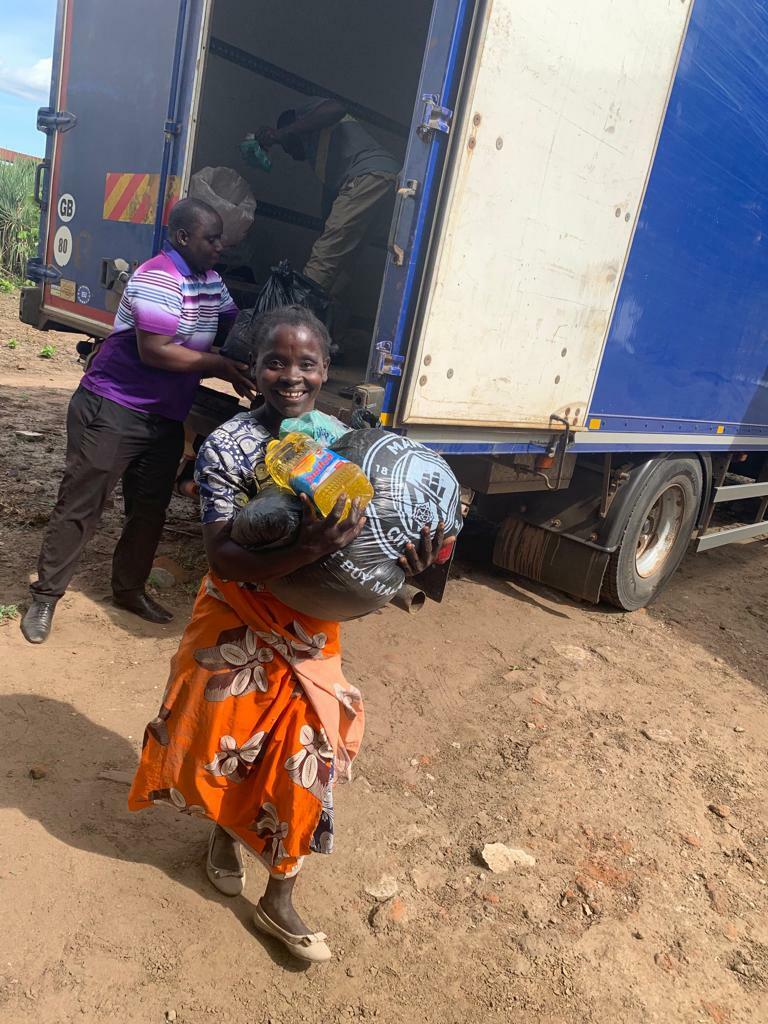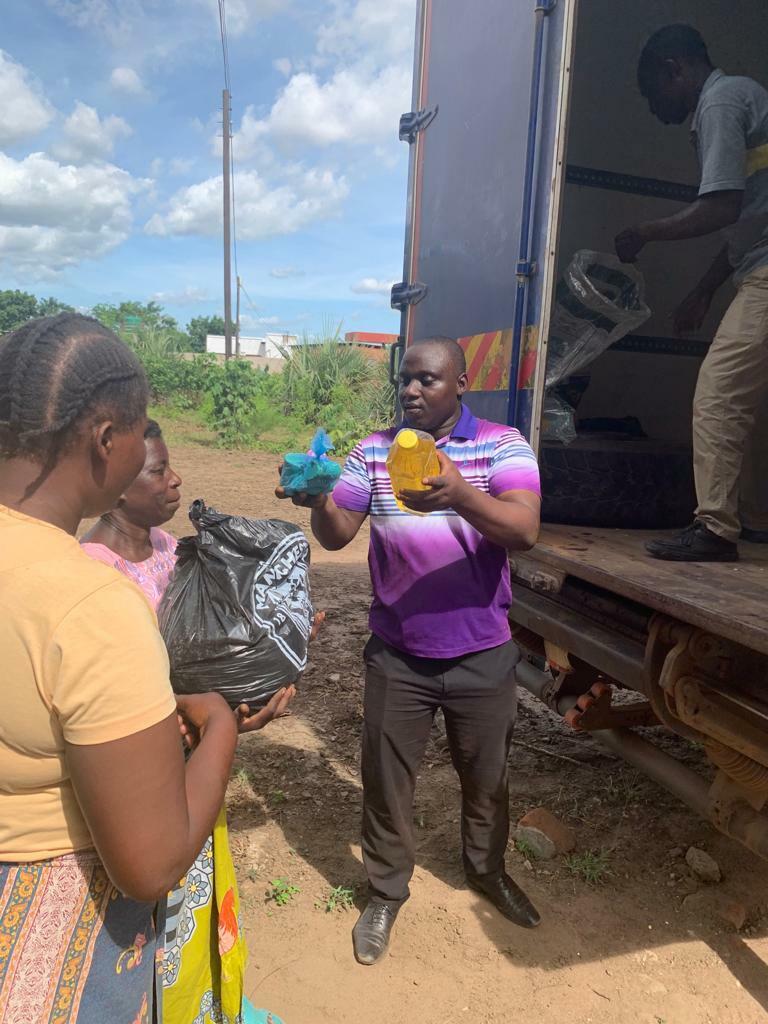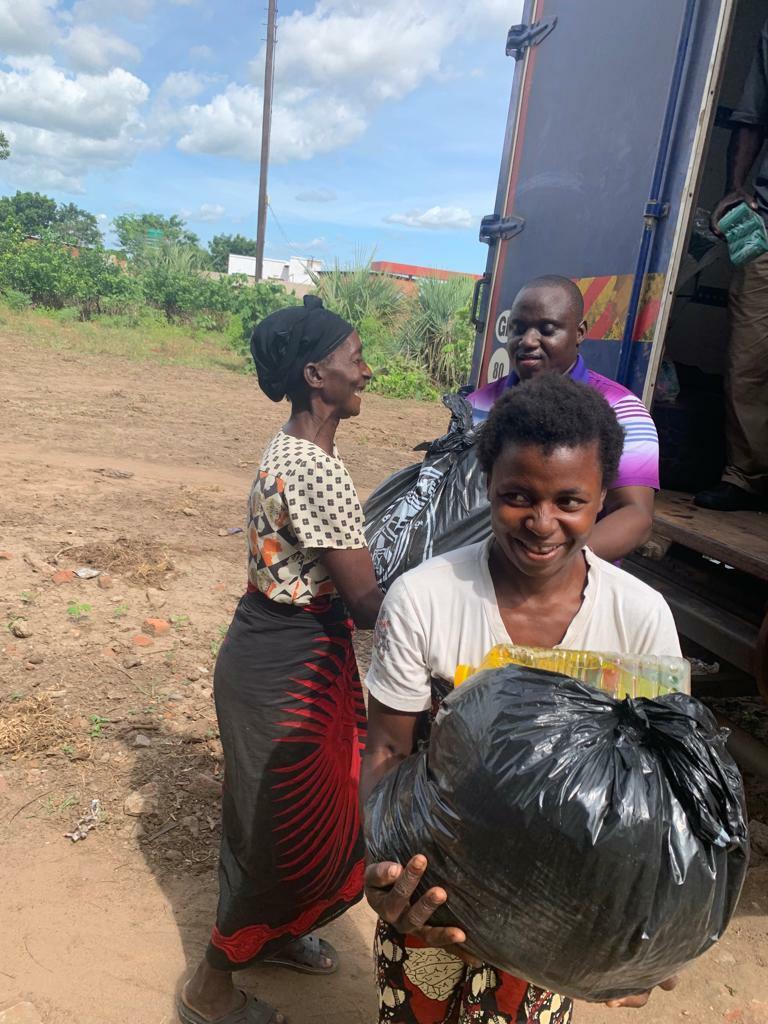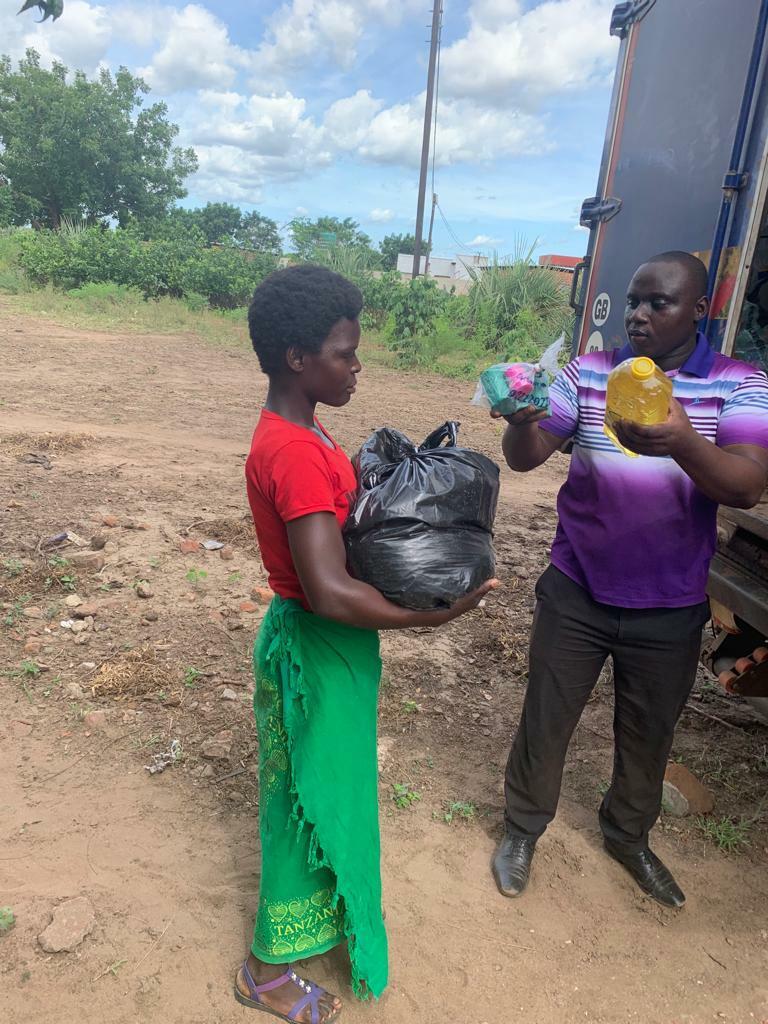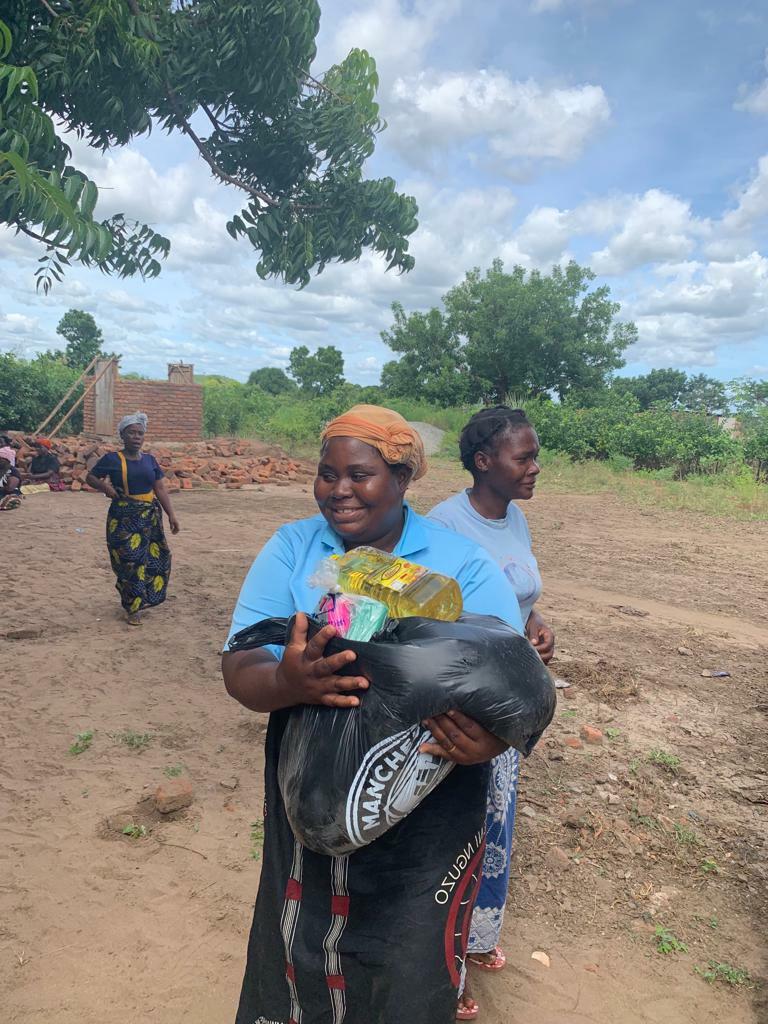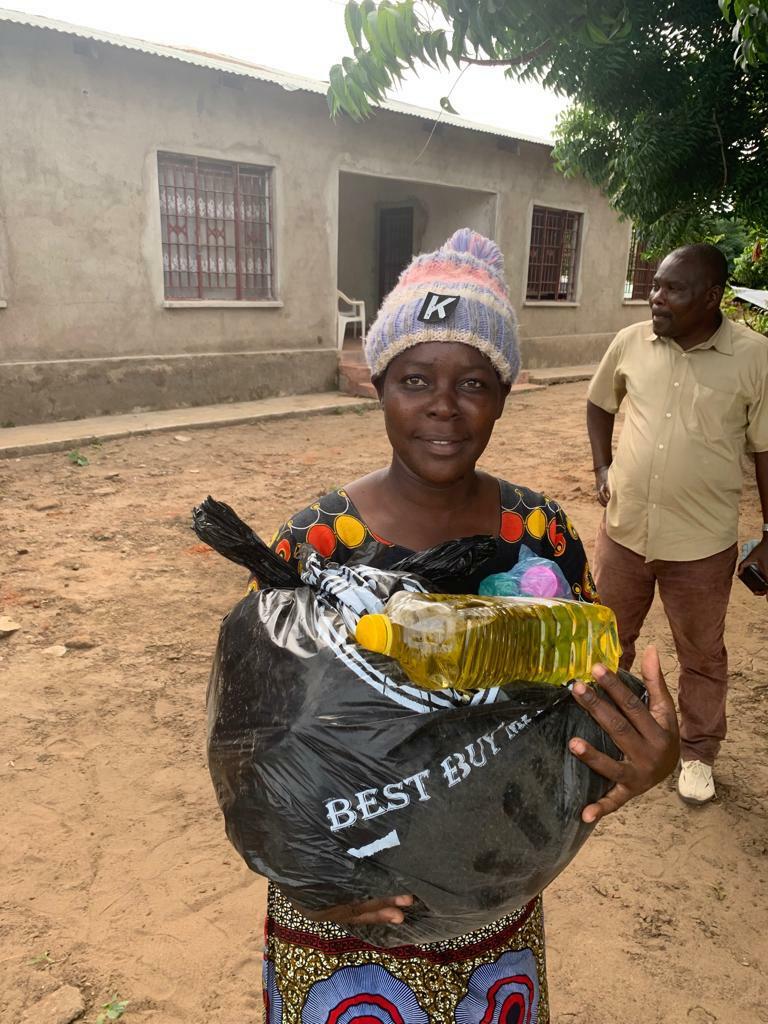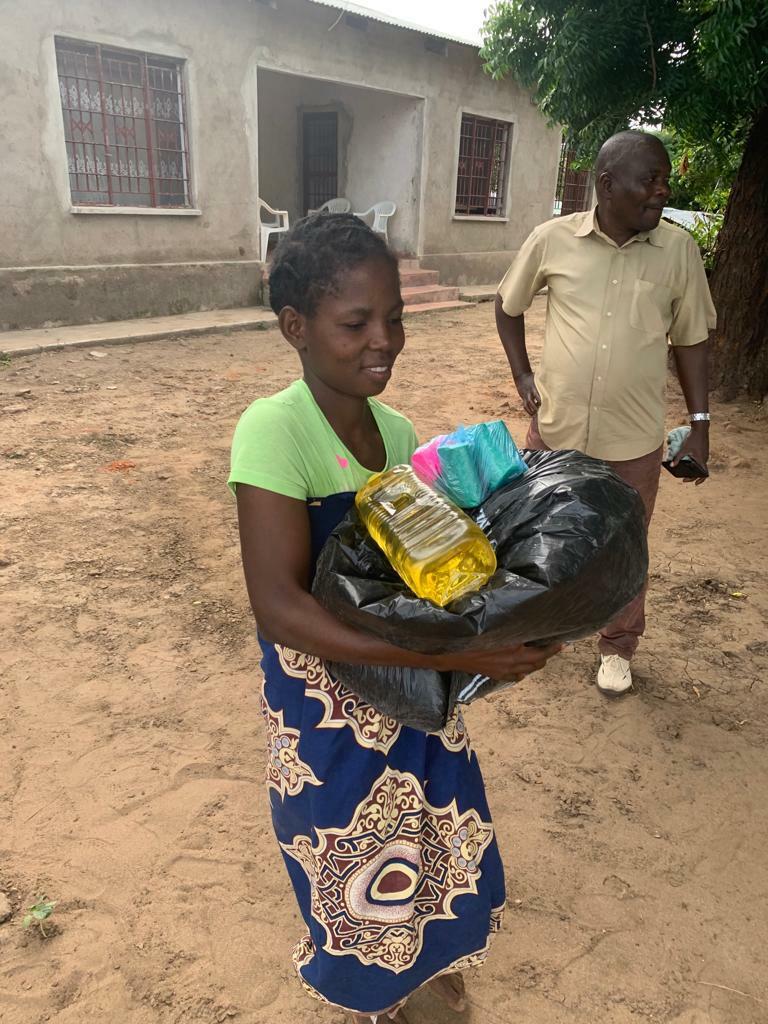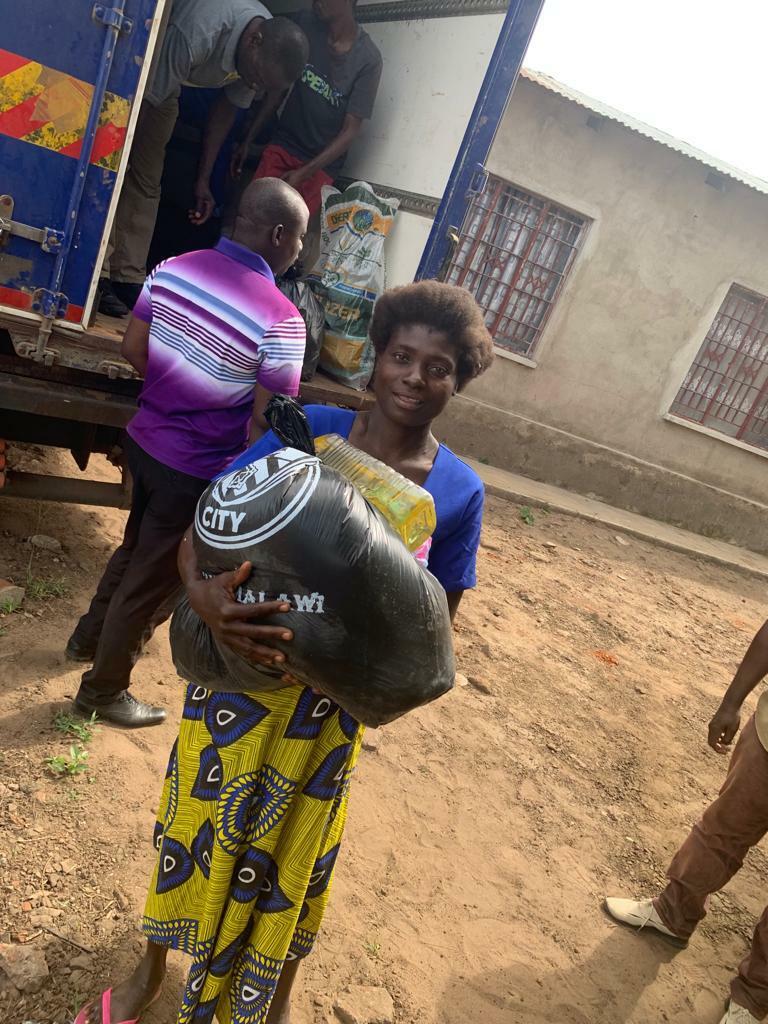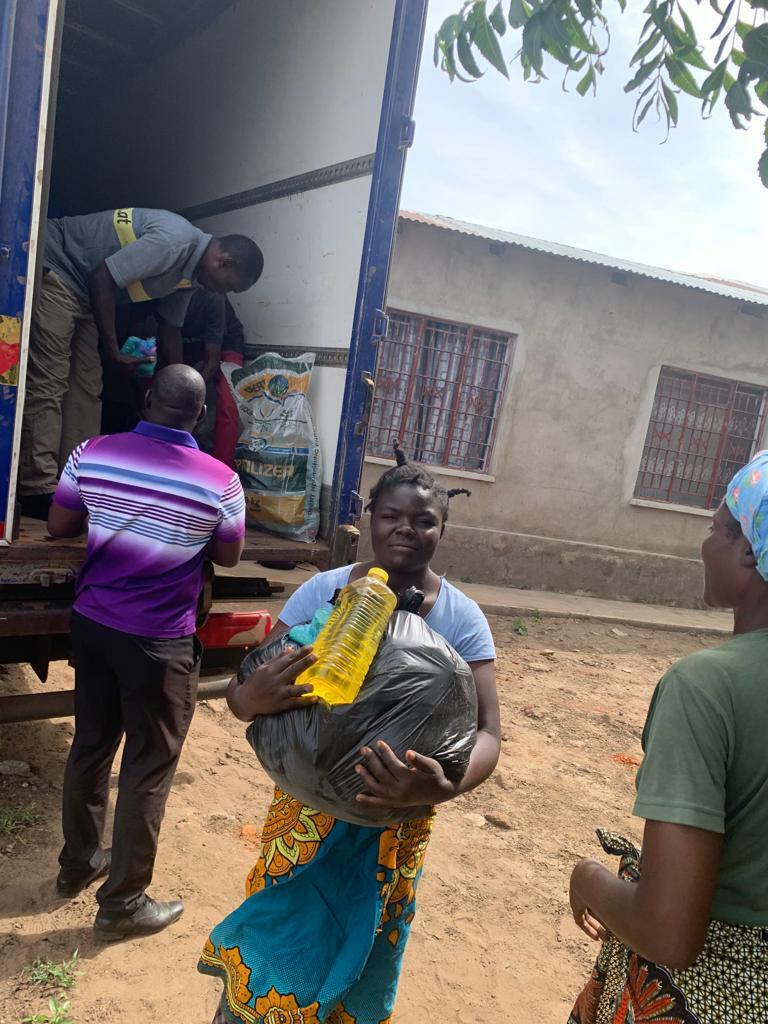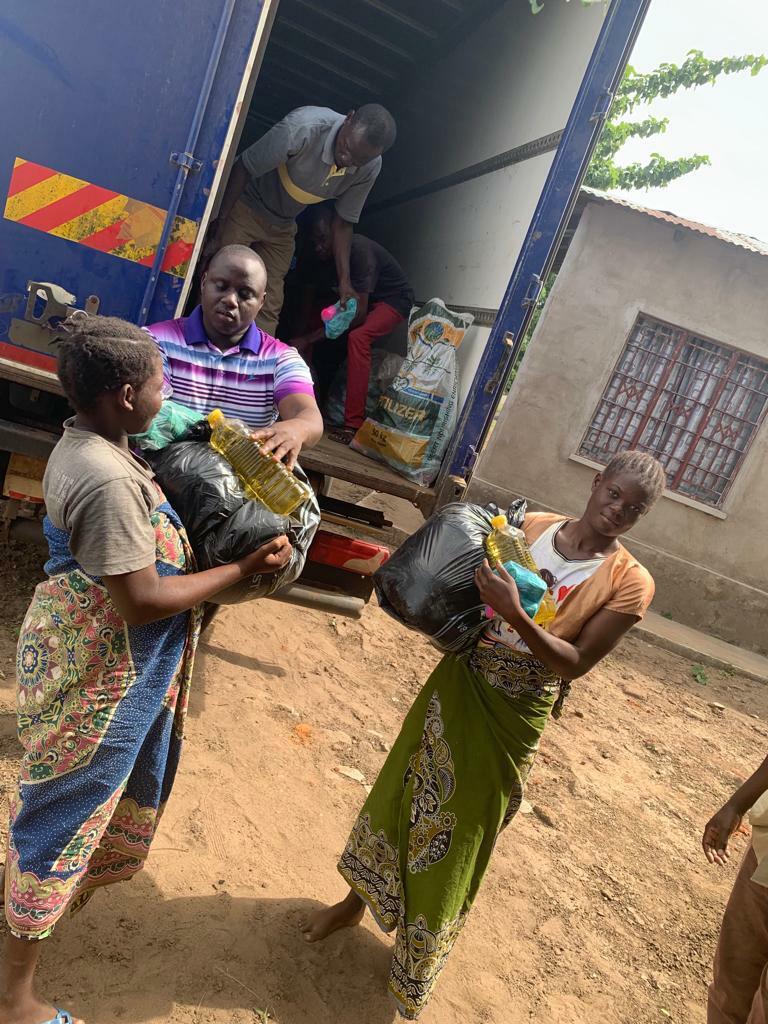 Note From Malawi:
It was all smiles on the faces of our brothers and sisters when the truck carrying food supplies arrived at Chiringa in Phalombe district, one of the worst hit places by Cyclone Freddy, here in the Southern Region of Malawi. It was so moving to see the spirit of God in full expression on the faces of these believers as they thanked God in their own way for what He has done. Tomorrow we will be heading further down in the south to continue with our distribution. We will be leaving very early in the morning. We need your prayers. God bless you.
This is in the remote areas of Southern Malawi where cyclone Freddy has left trails of terrible devastation. As homeless and hungry these Believers have been due to the effects of the cyclone, today they have every reason to sing in jubilation when they see the Hand of God extended to them in such a marvelous way. They now have food supplies for their families.
They are singing, "we have a God who never fails."
Notes Of Thanks
These are just a few of the many brothers and sisters who came to receive their supplies today. Some of these had been without food for several days, but today they went home with something to eat!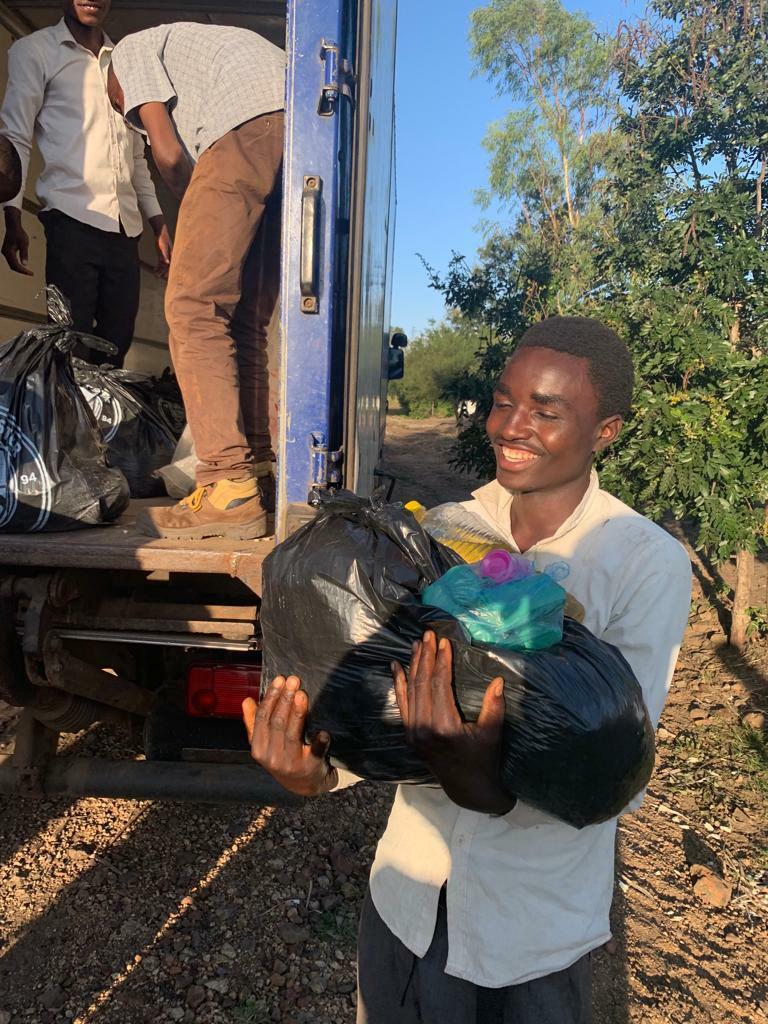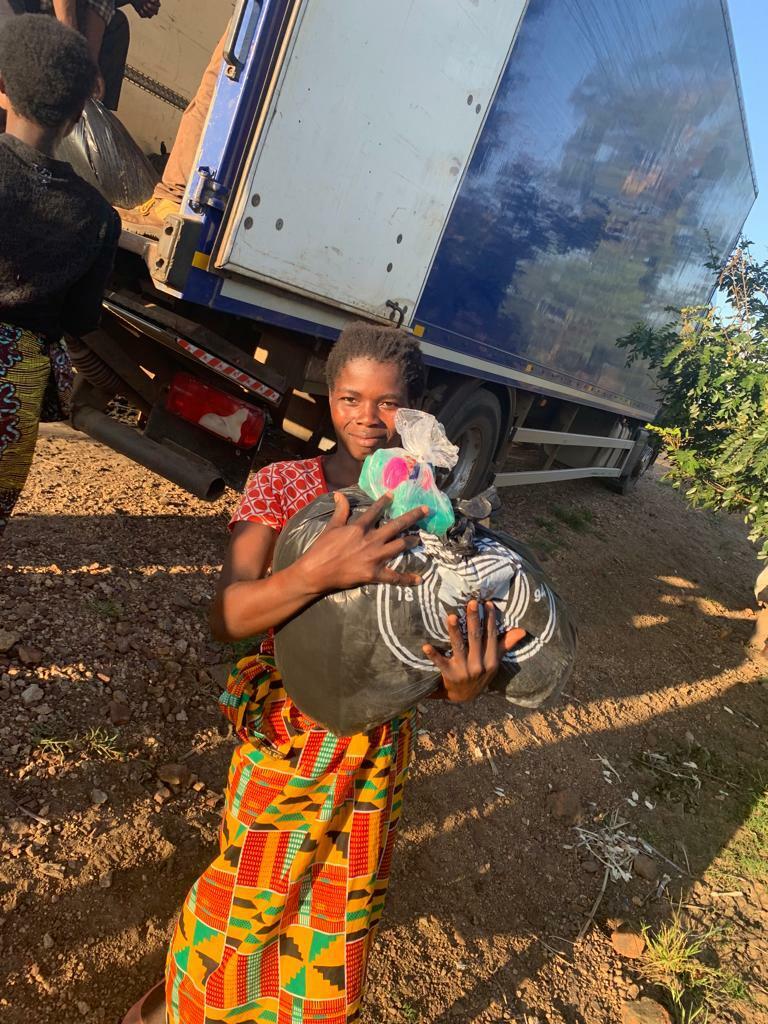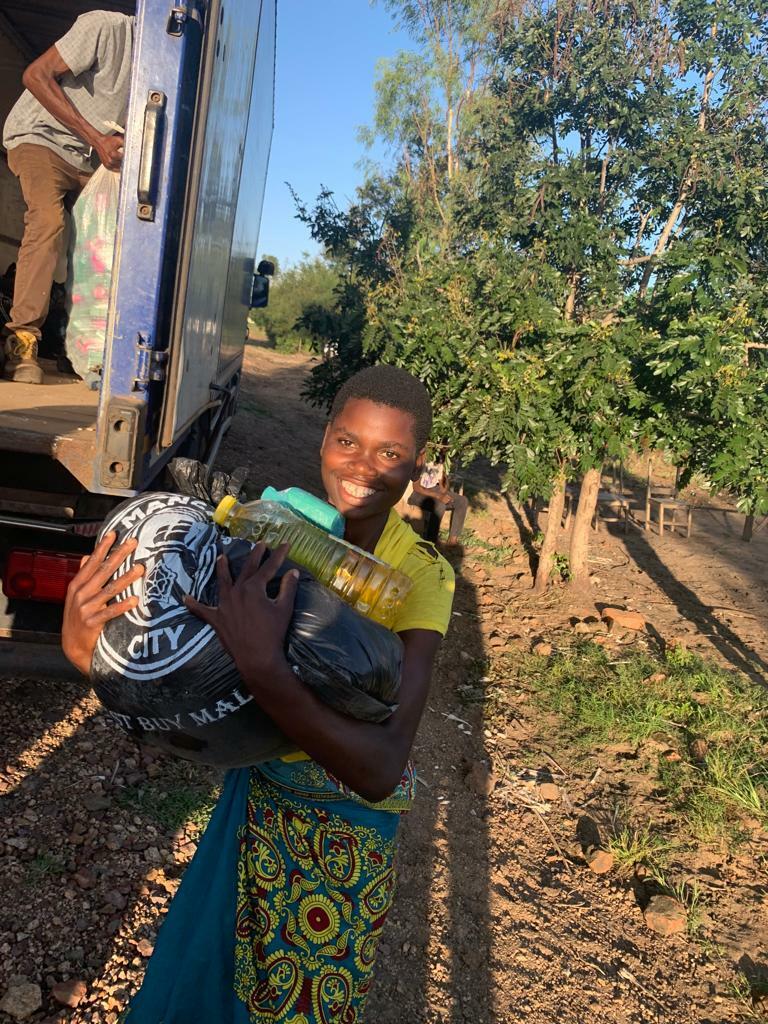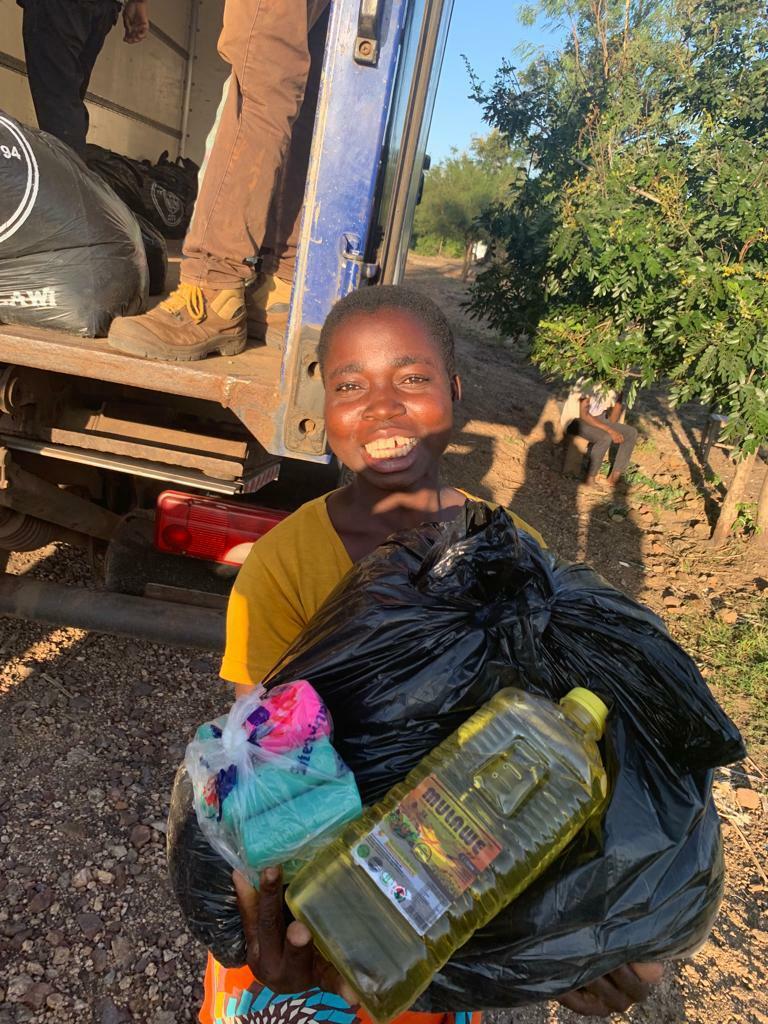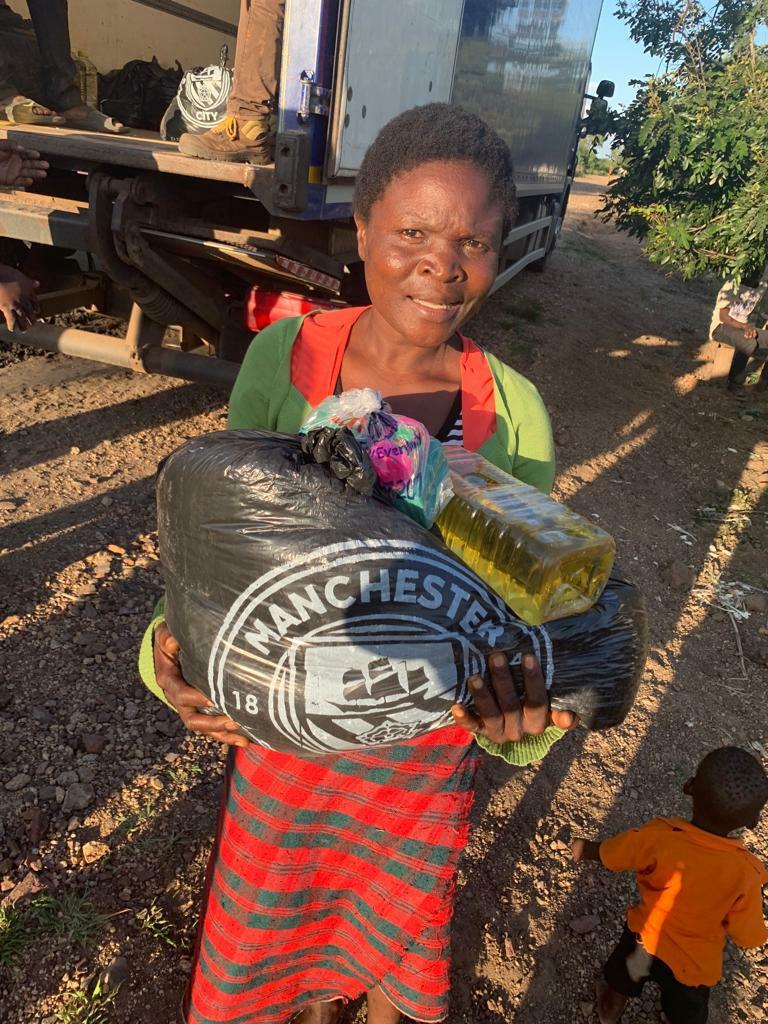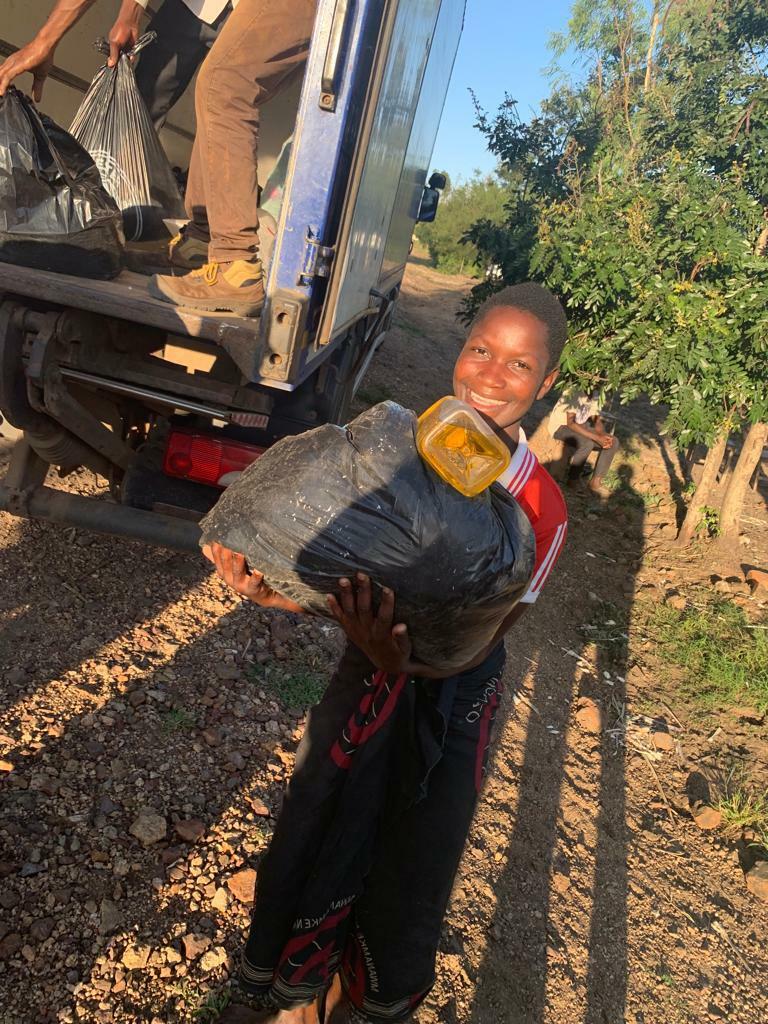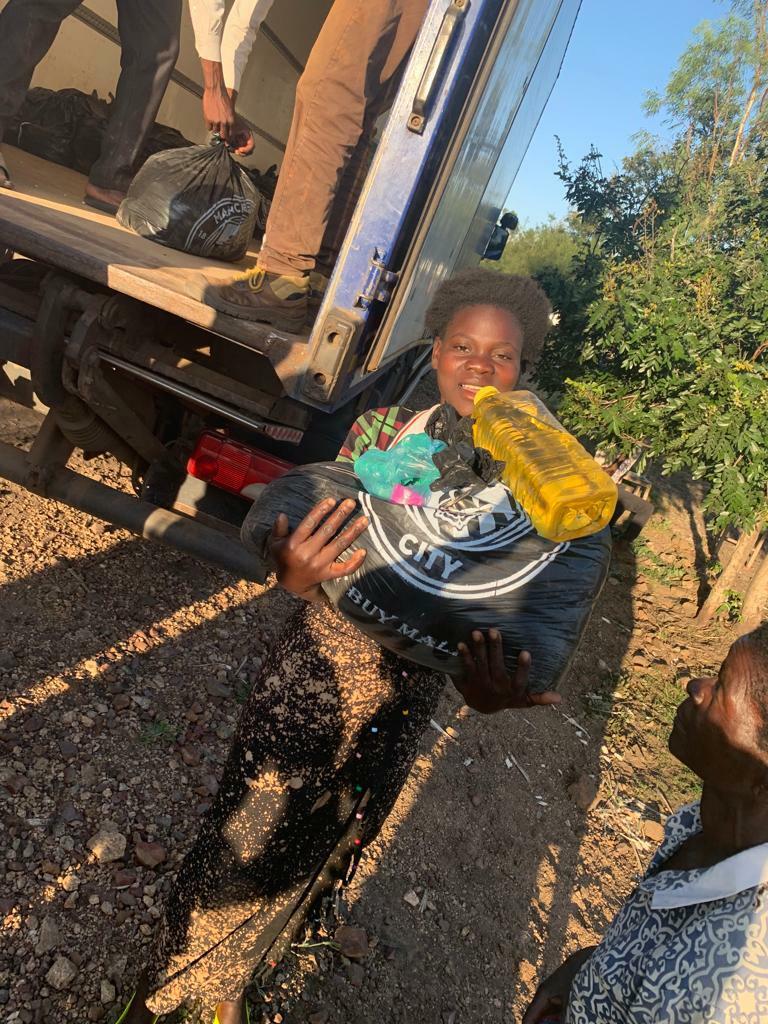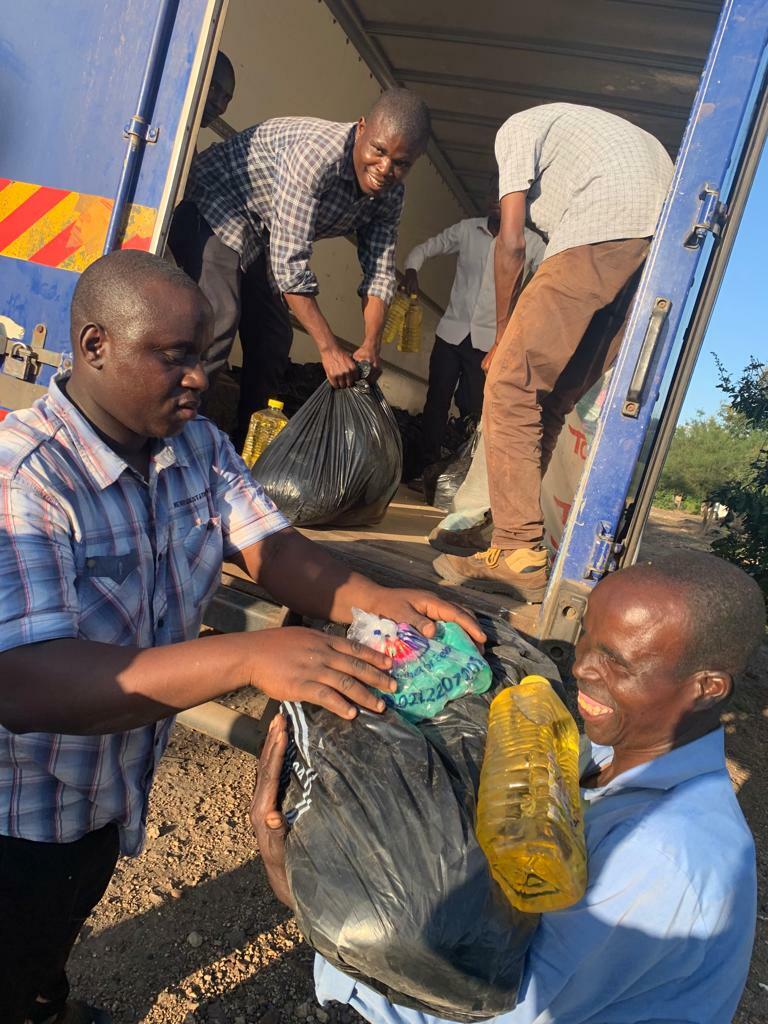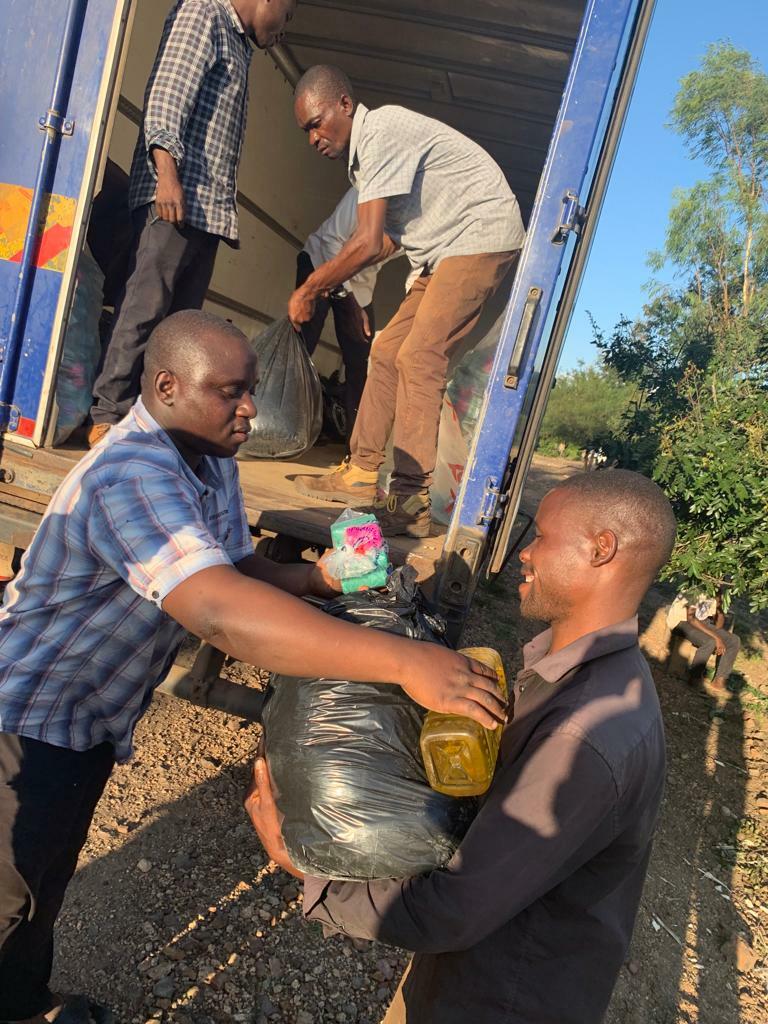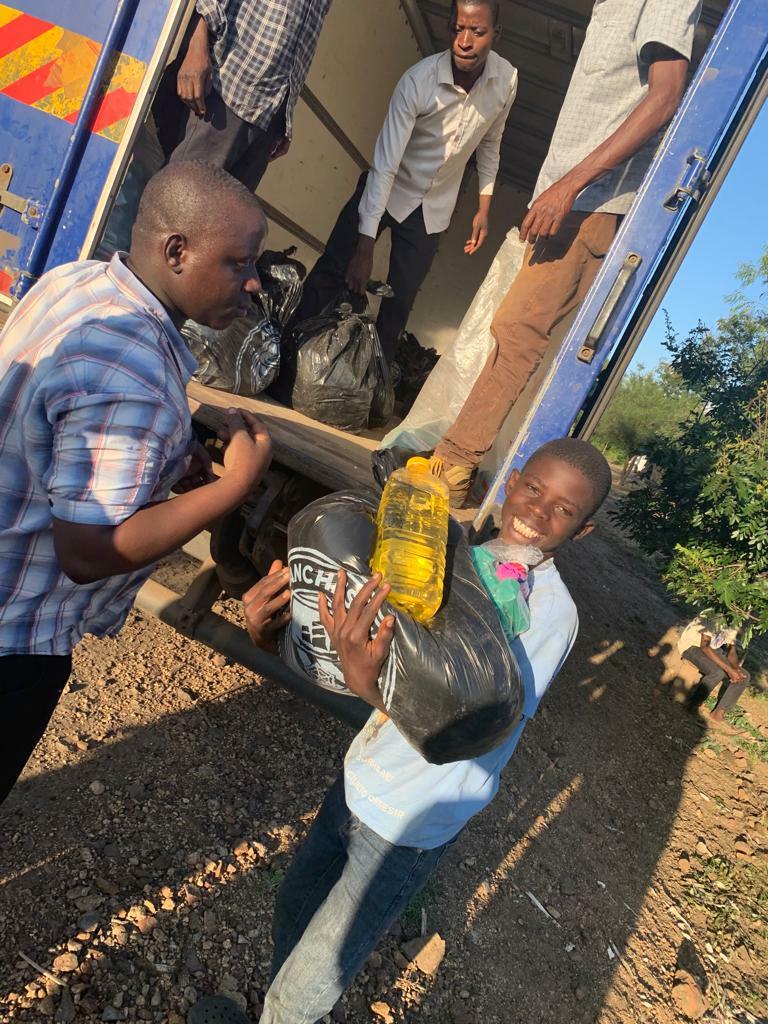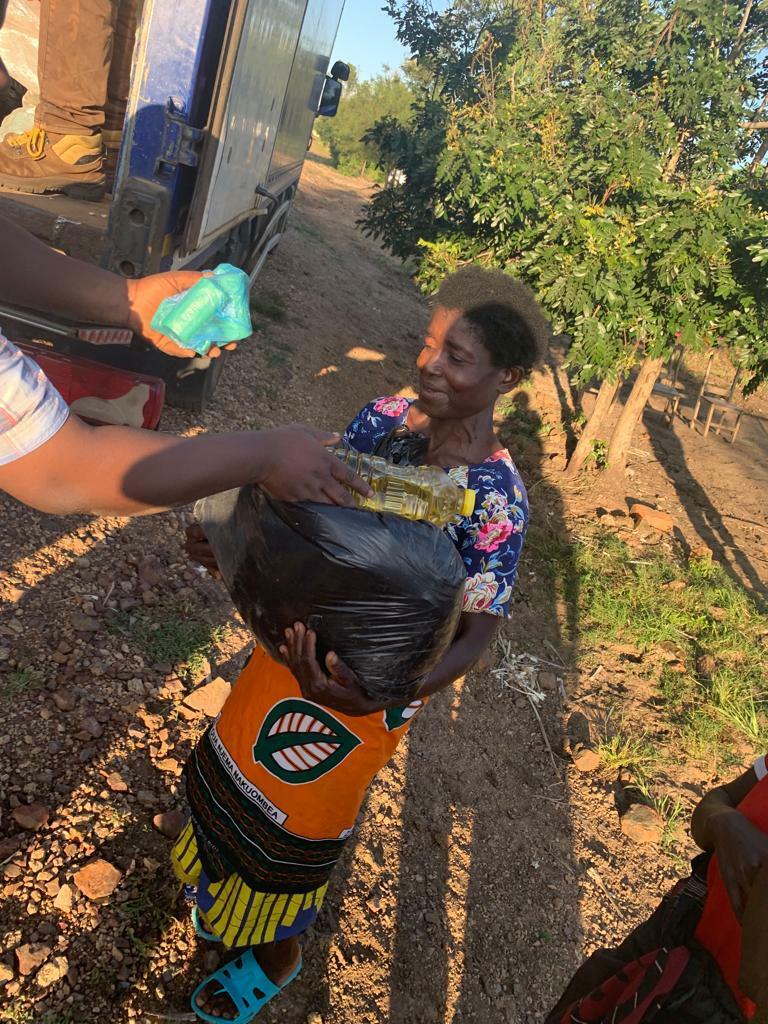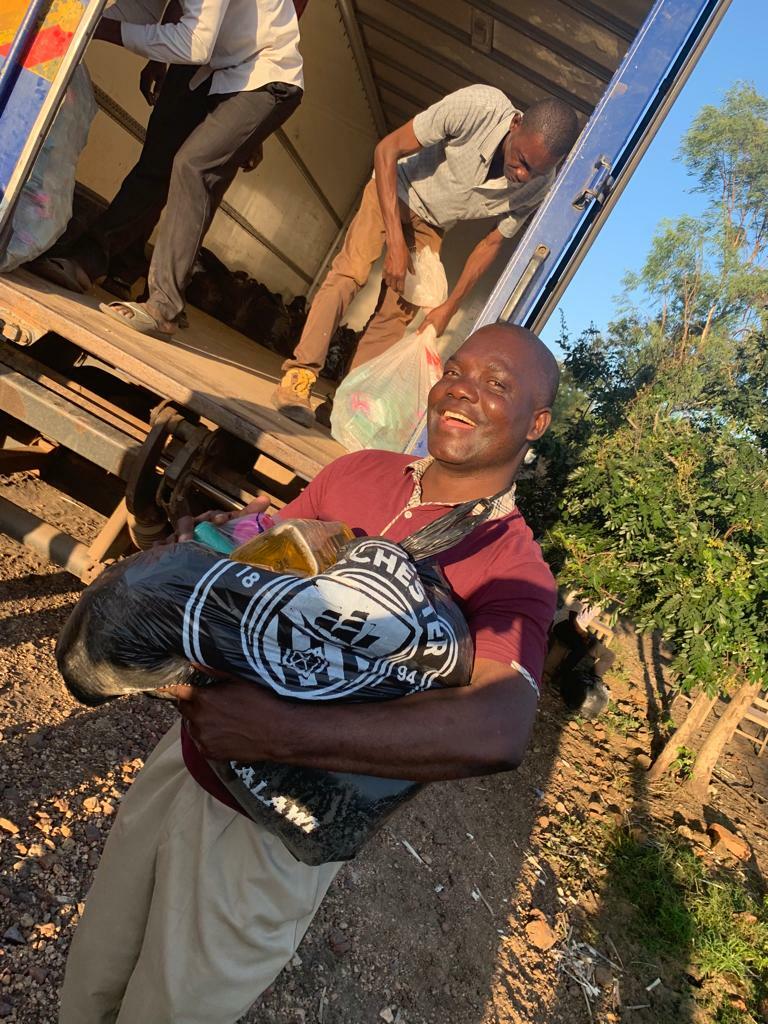 March 31st, 2023
This is a photo taken today of a pastor in Malawi near the ruins of his house. This was taken by a brother from Poland who was visiting and ministering to the Saints in Malawi.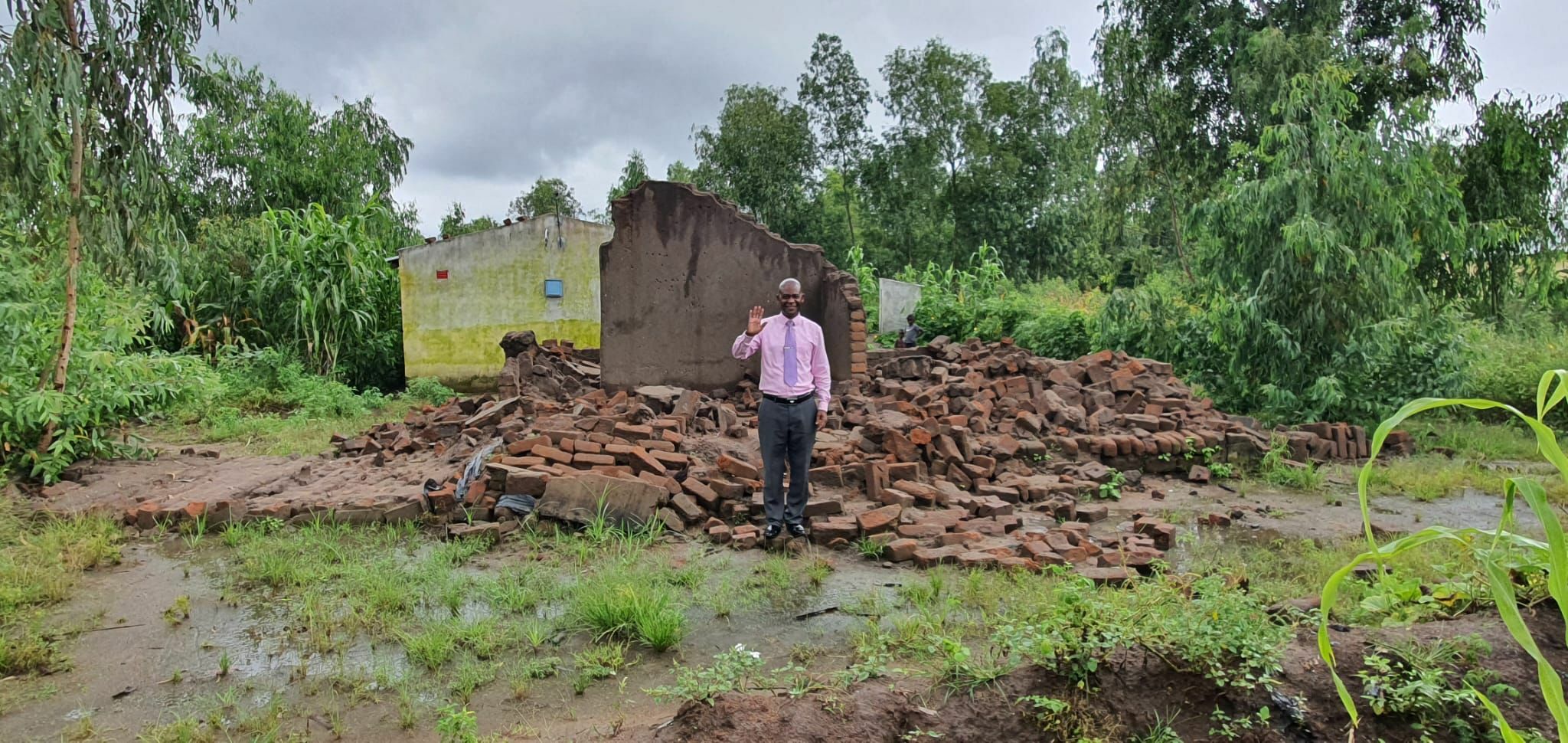 March 28th, 2023
Note From Malawi:
This was the arrival of most of the supplies we purchased. I asked the youth from our church to come and help with the packaging of these supplies into hampers that will be ready for distribution. They came out and did just that! We are left with one or two items to package and we will be good to go.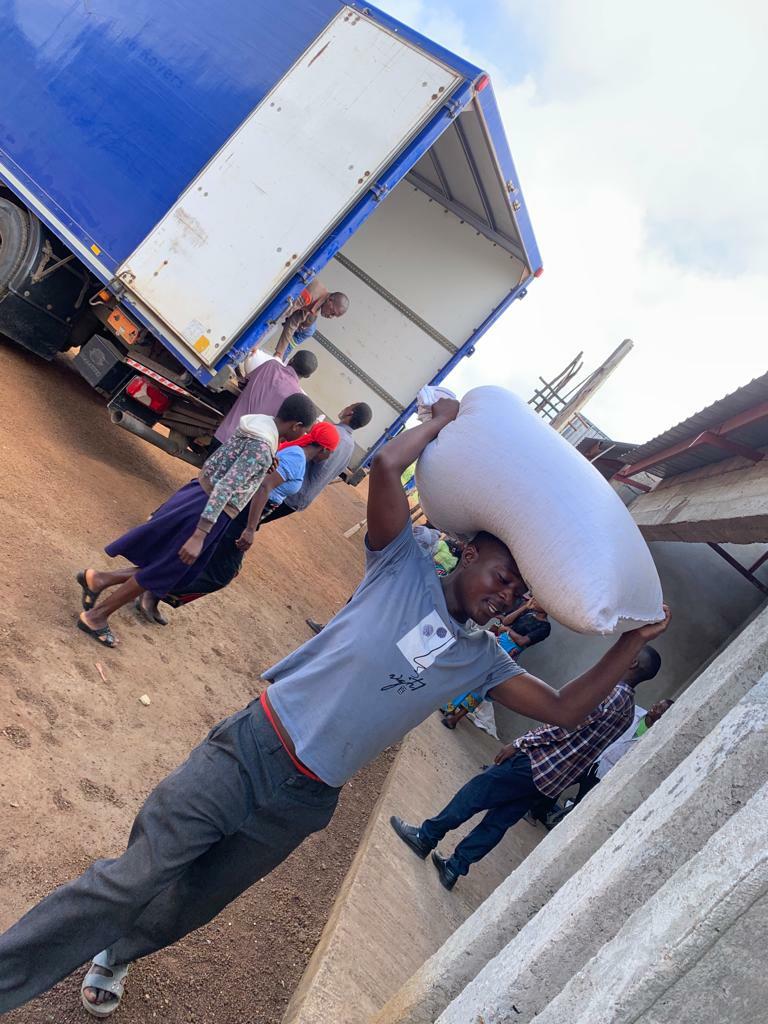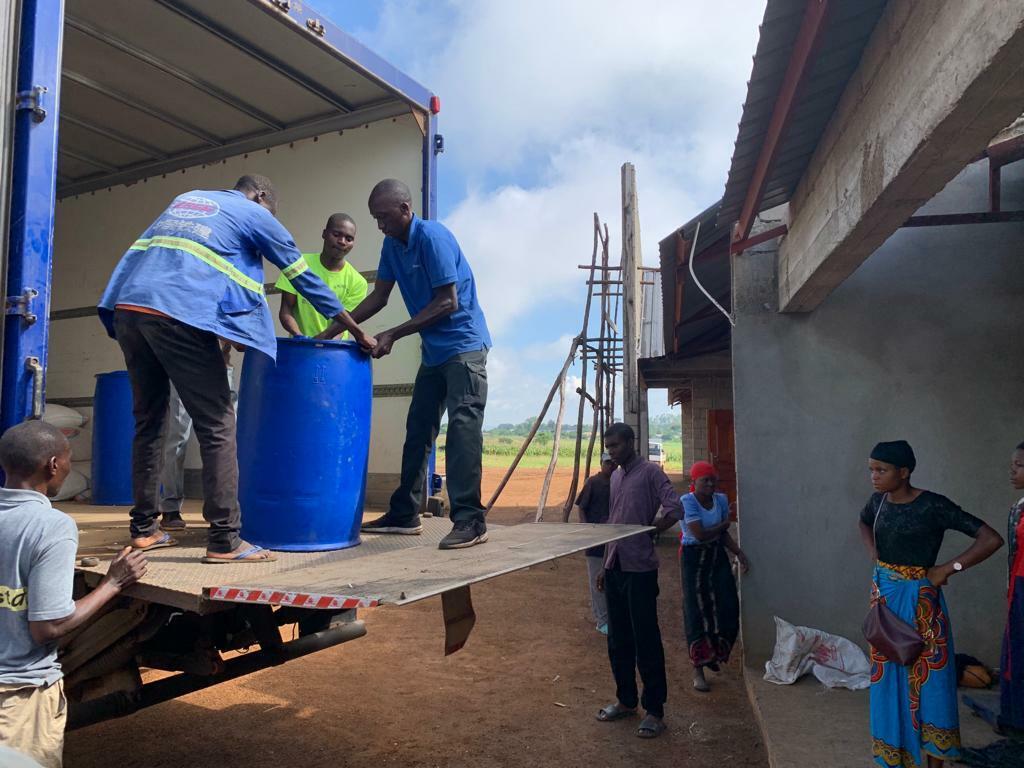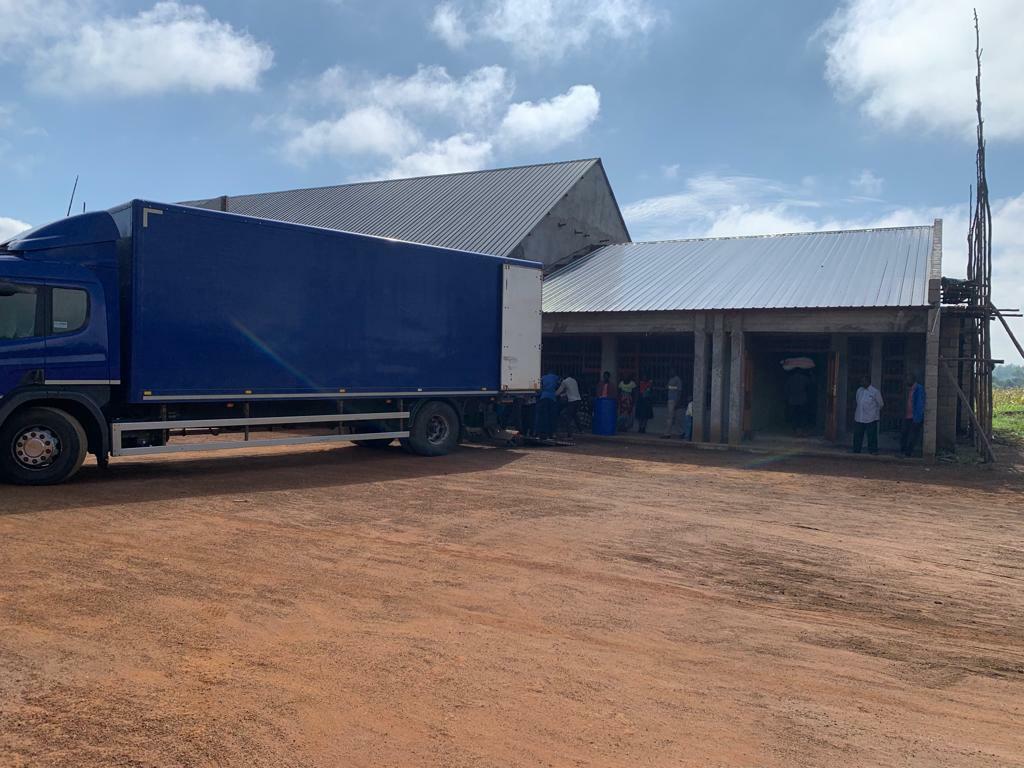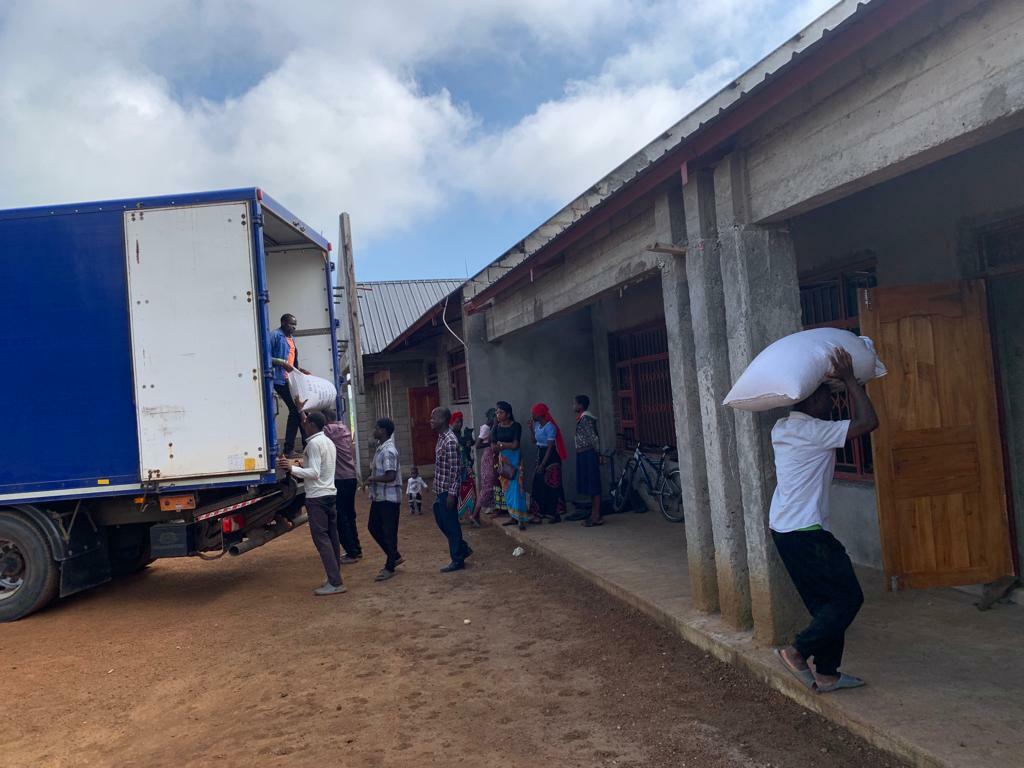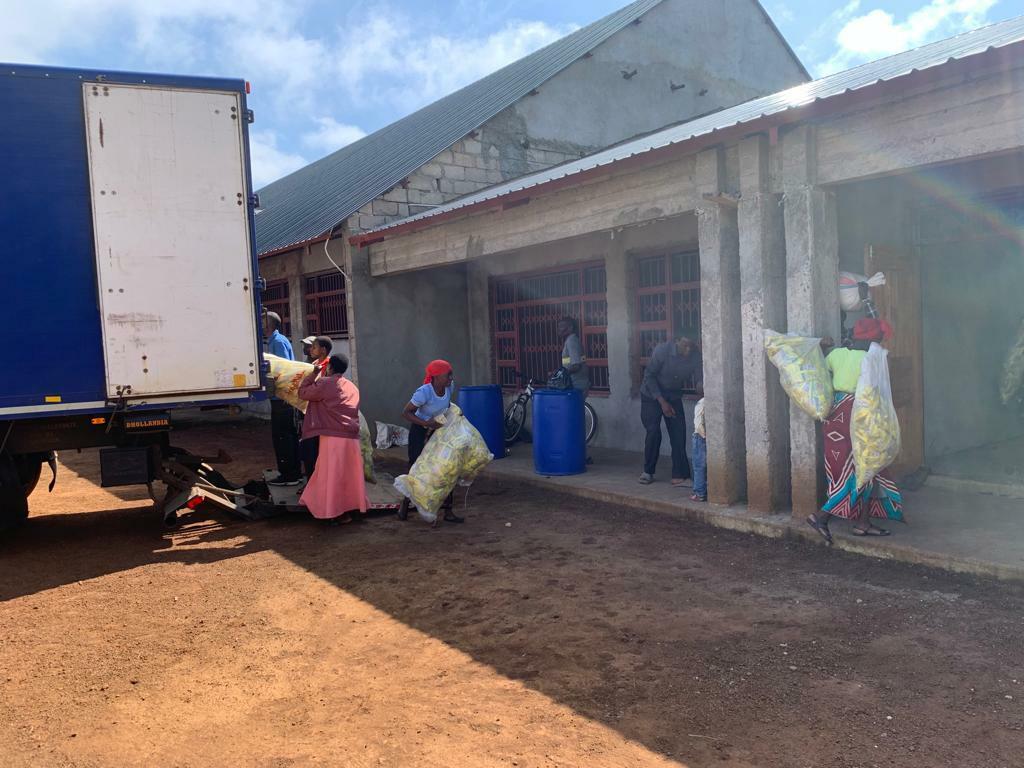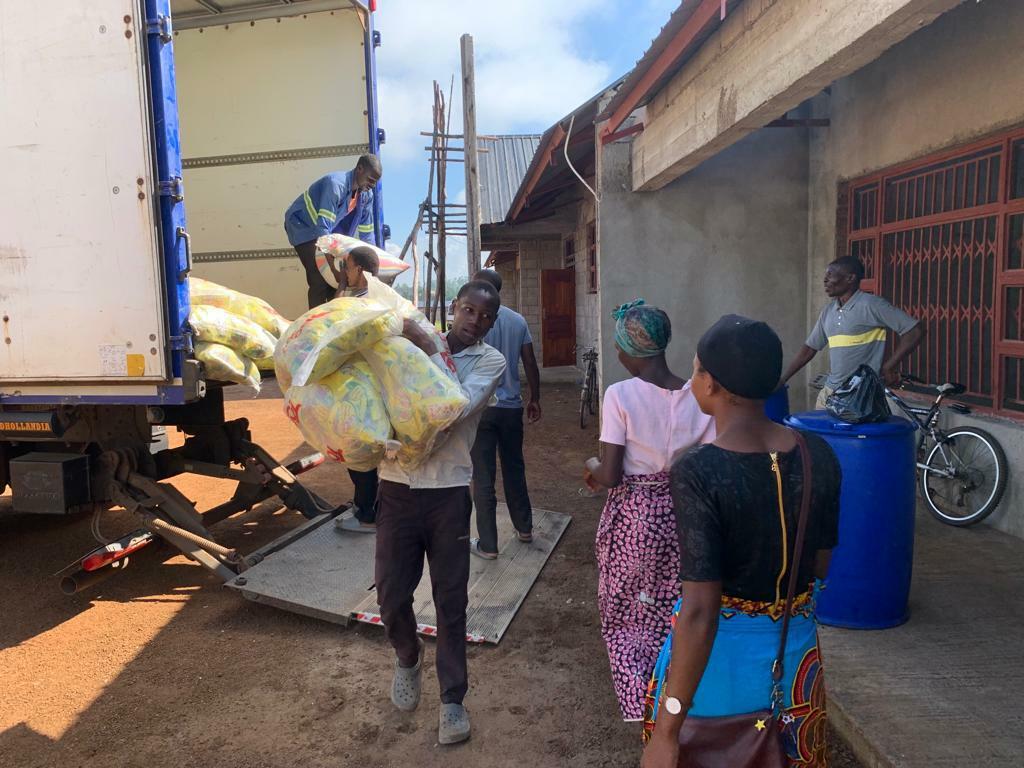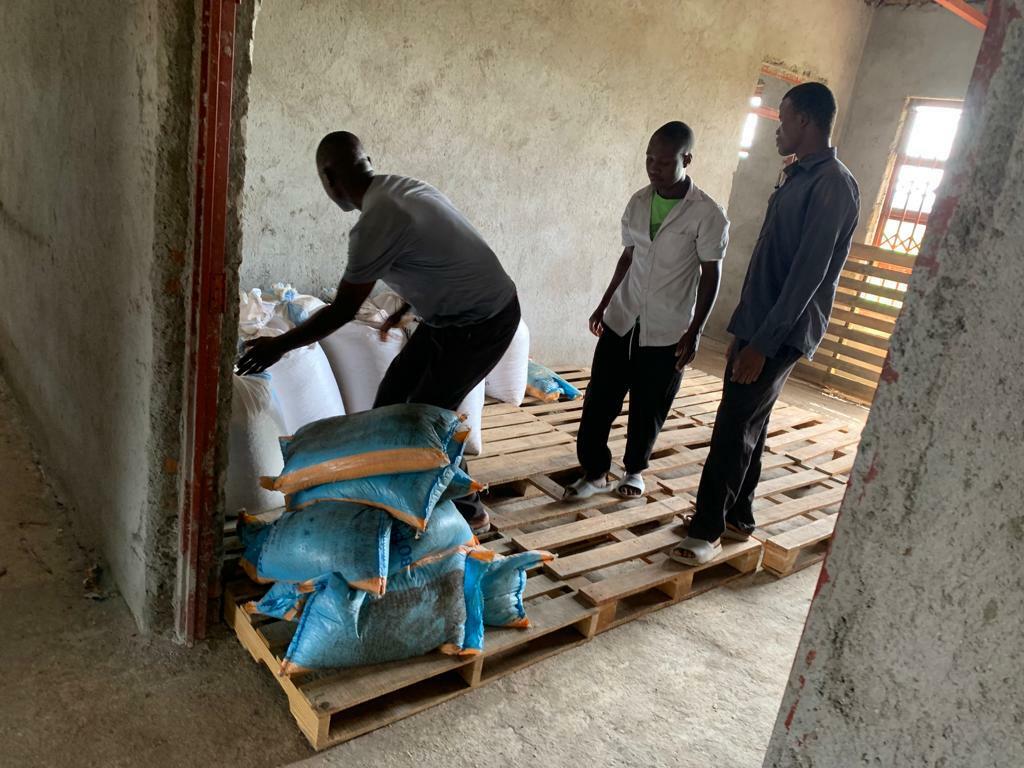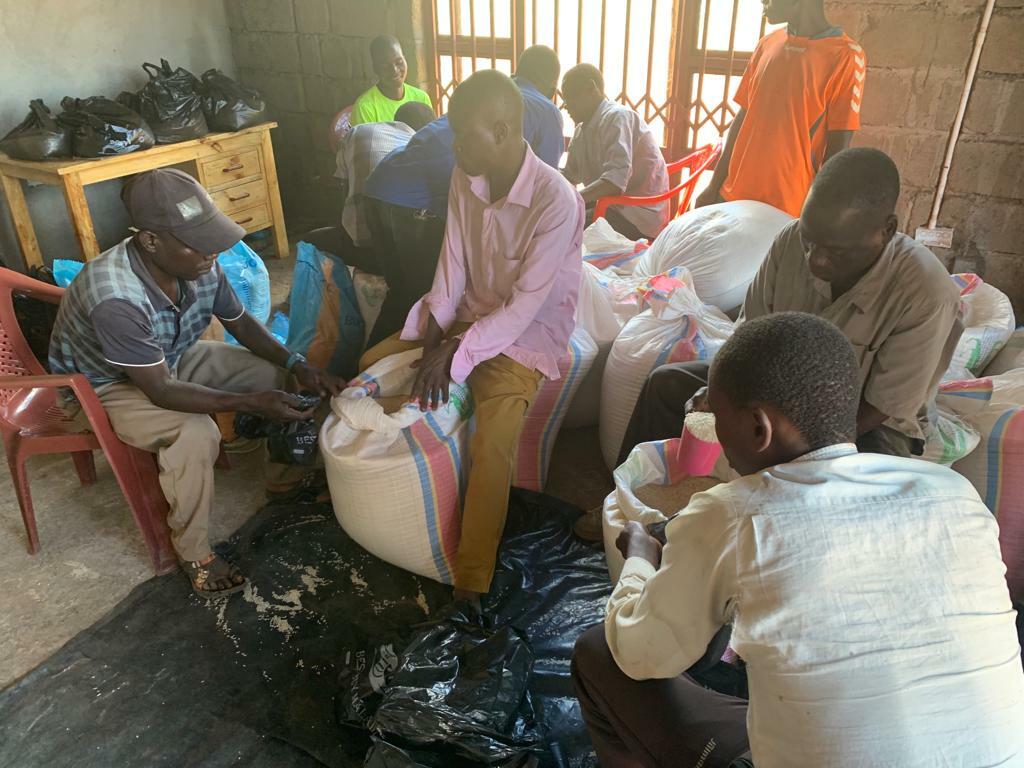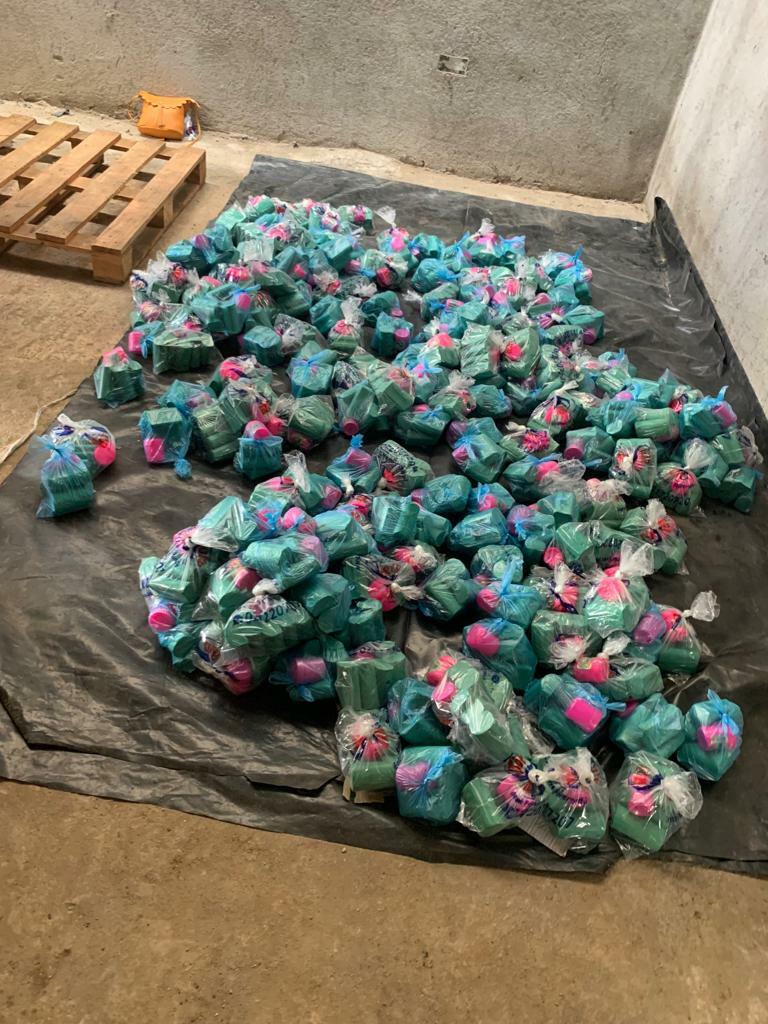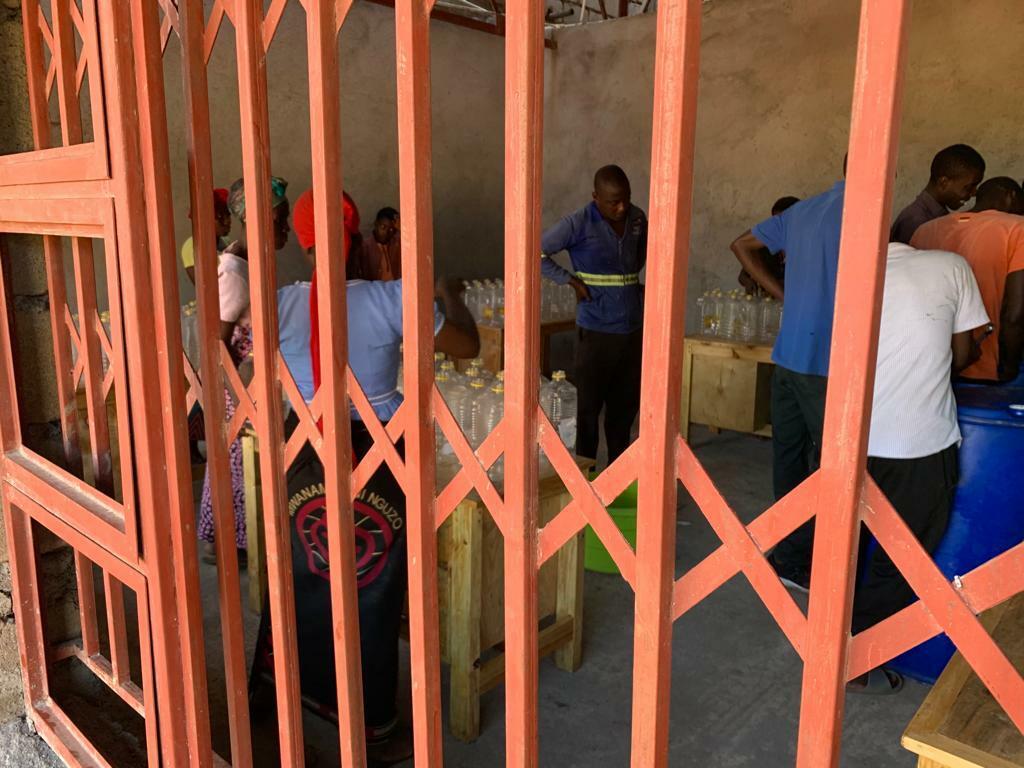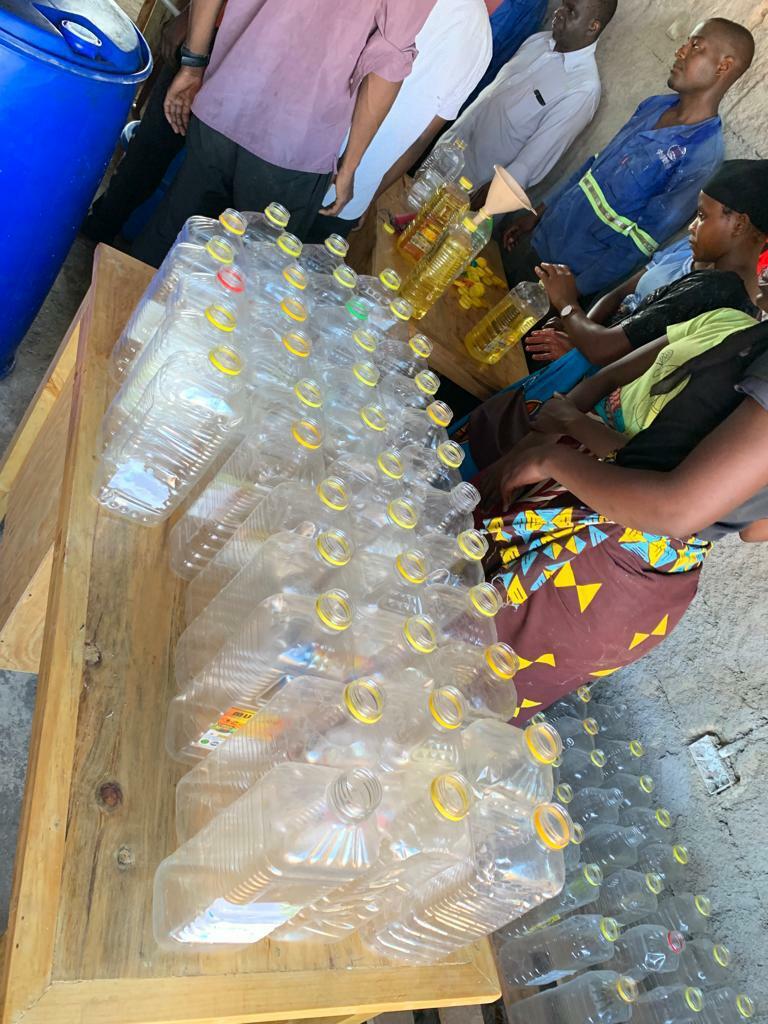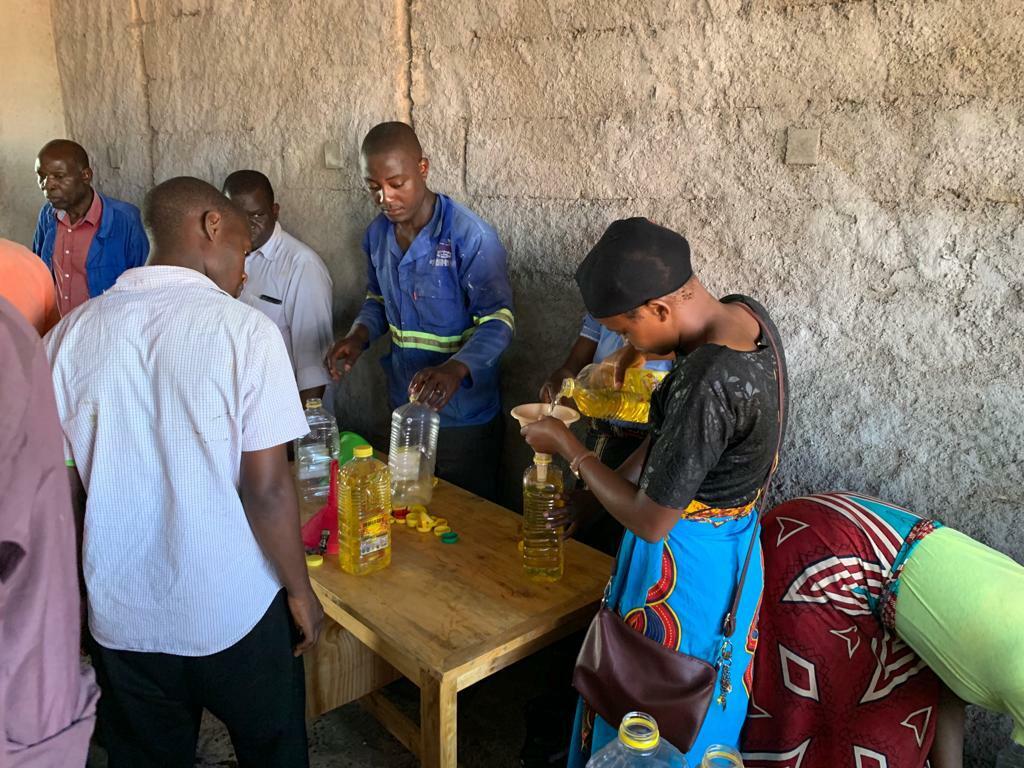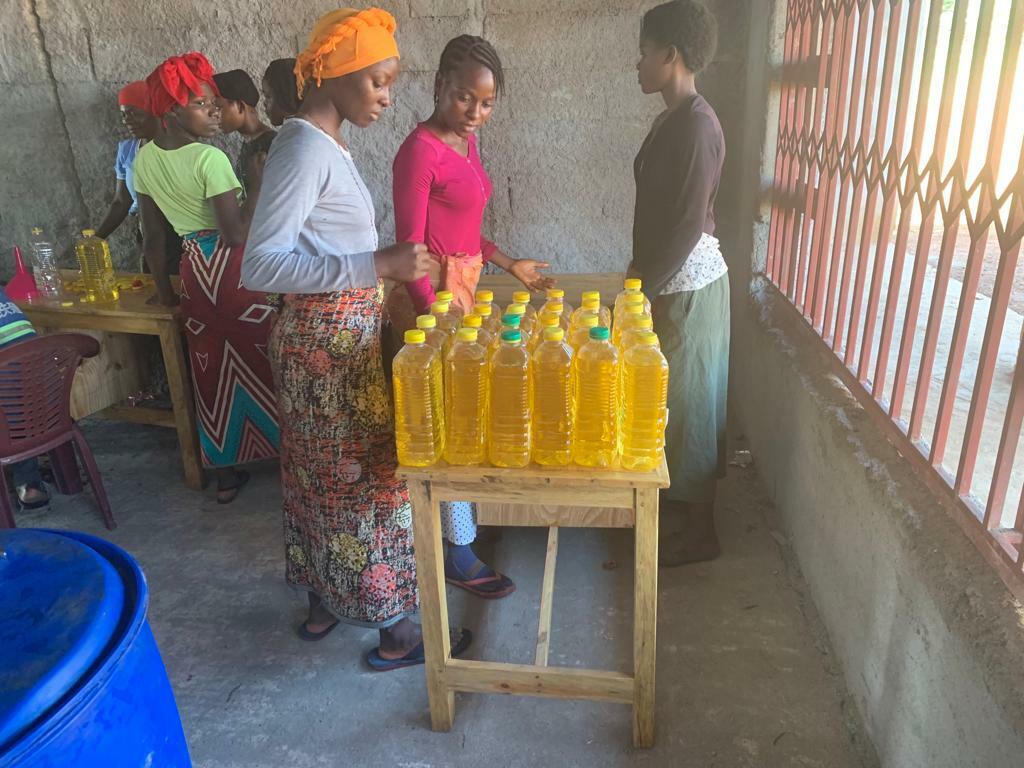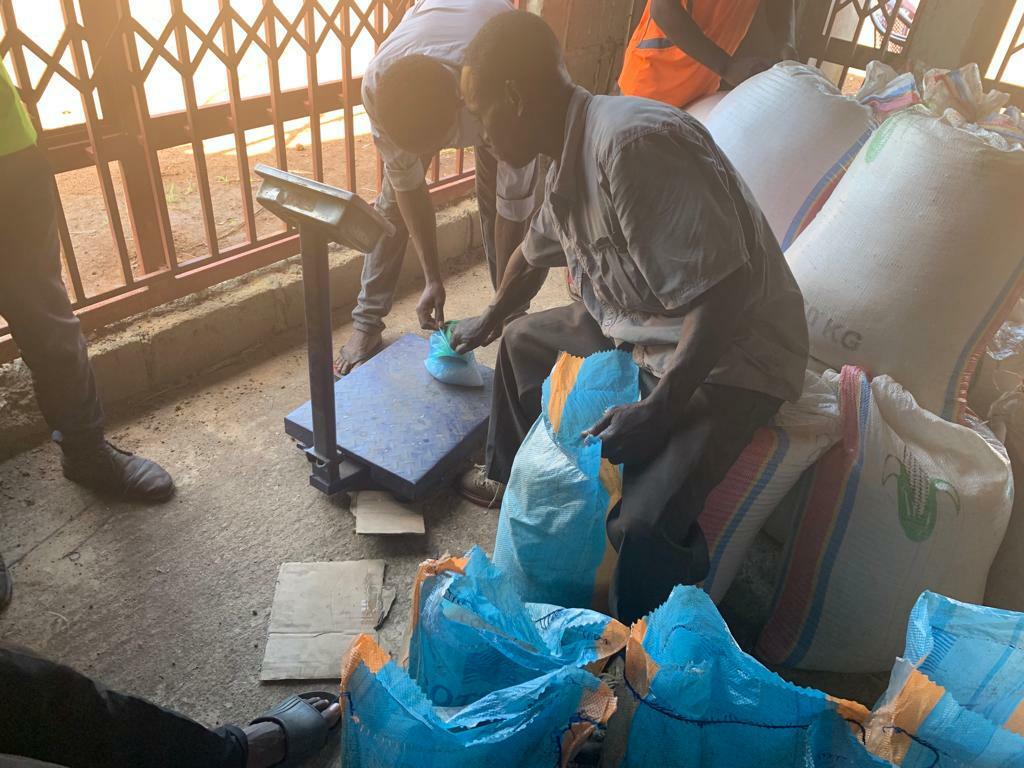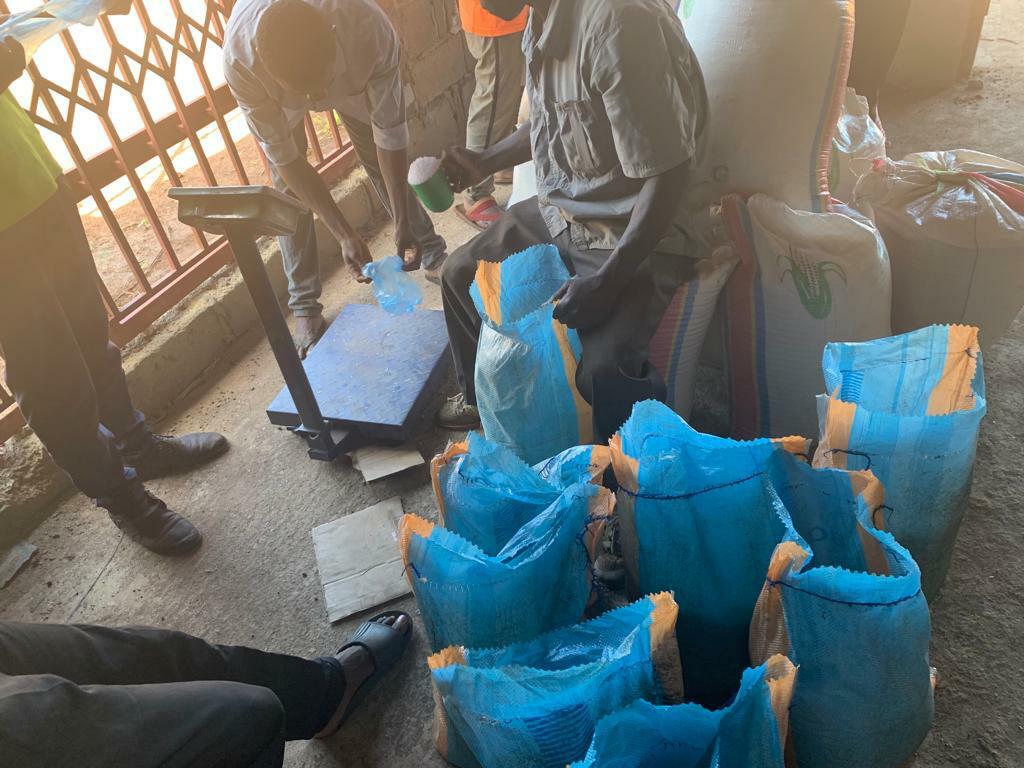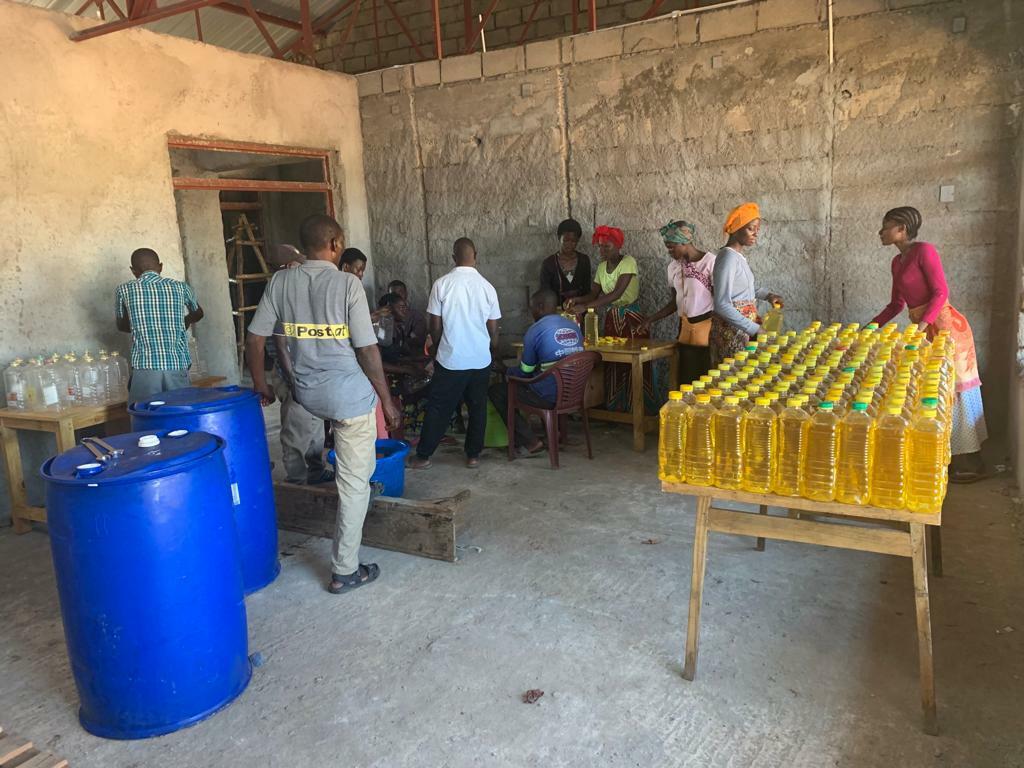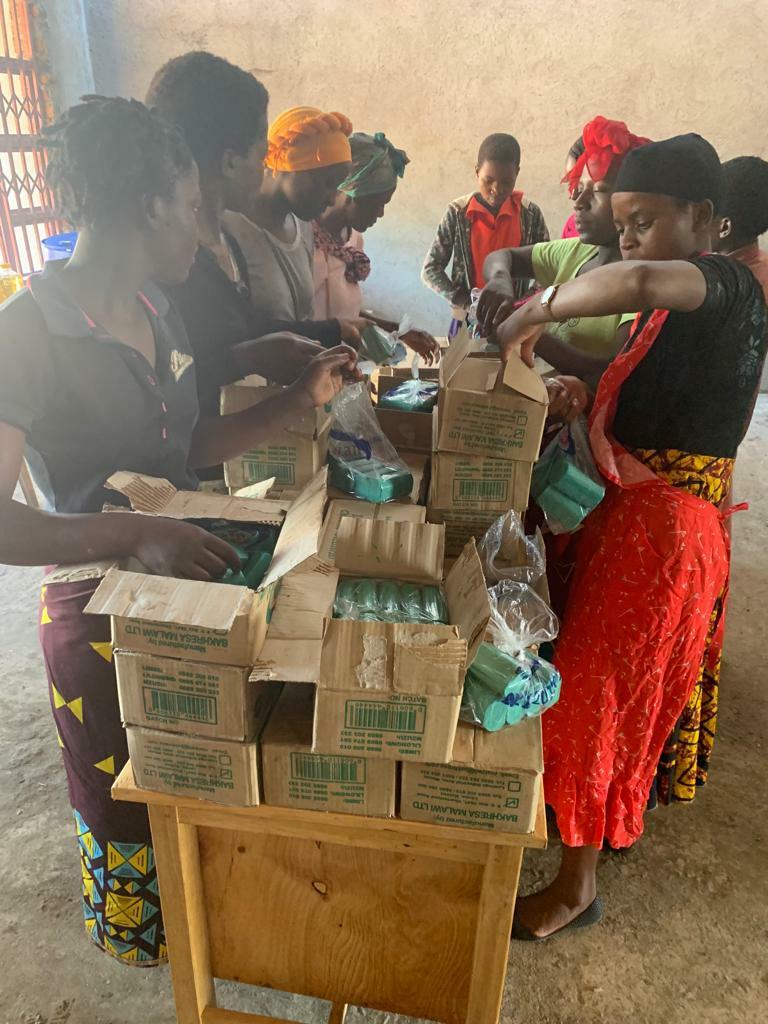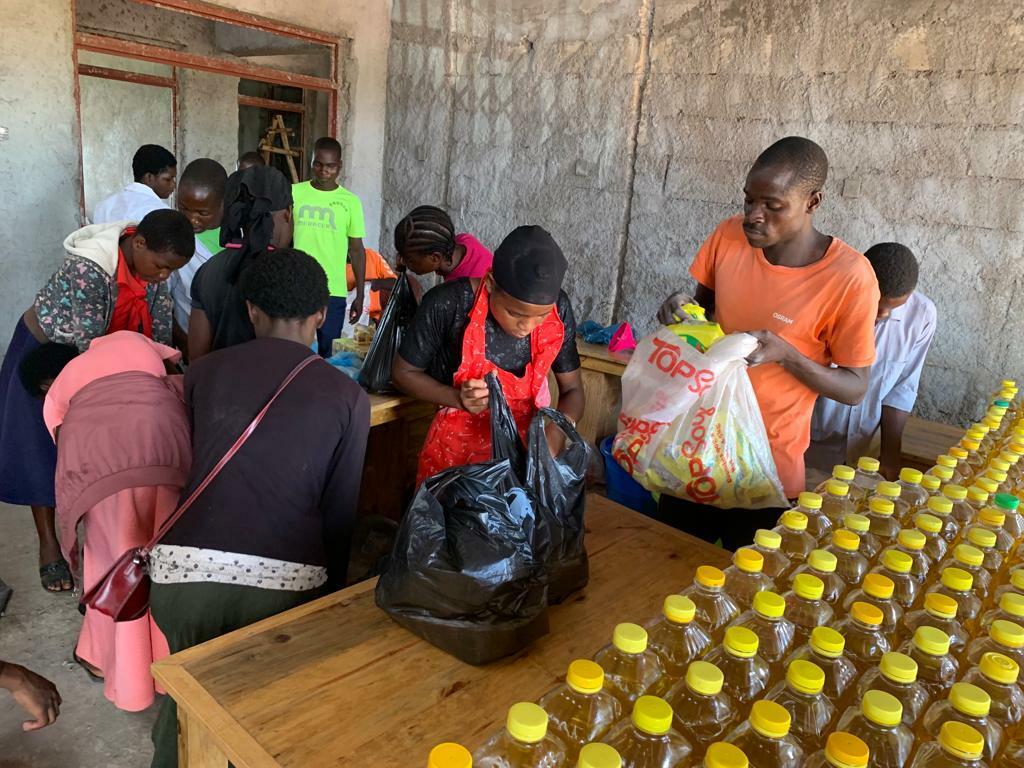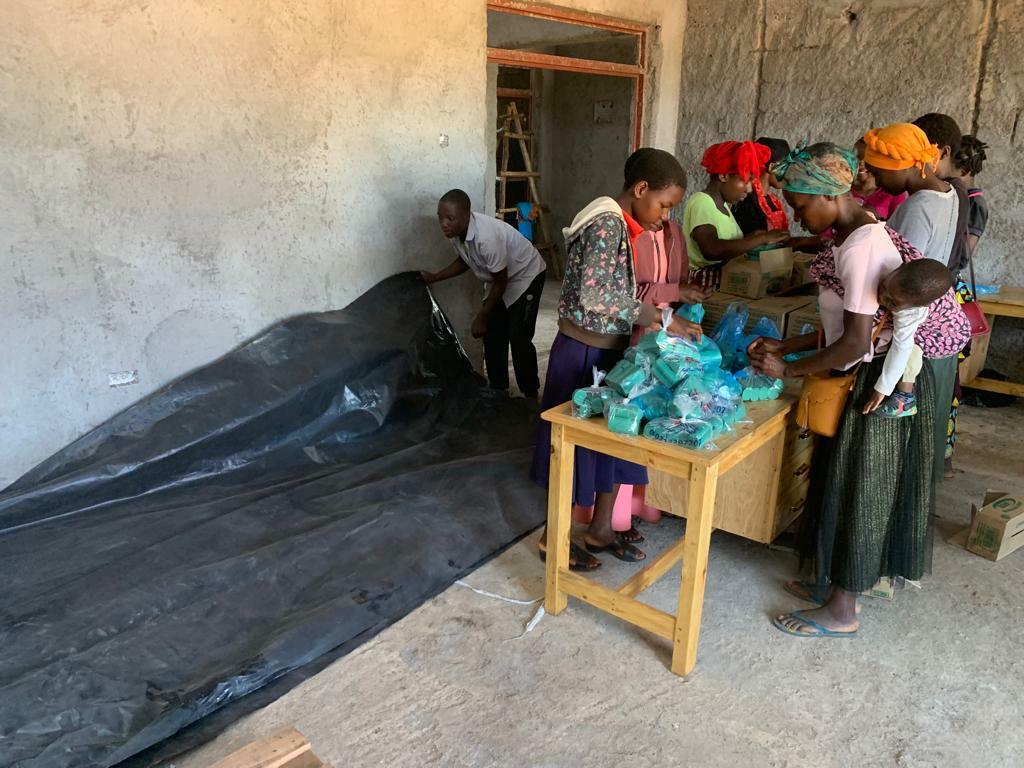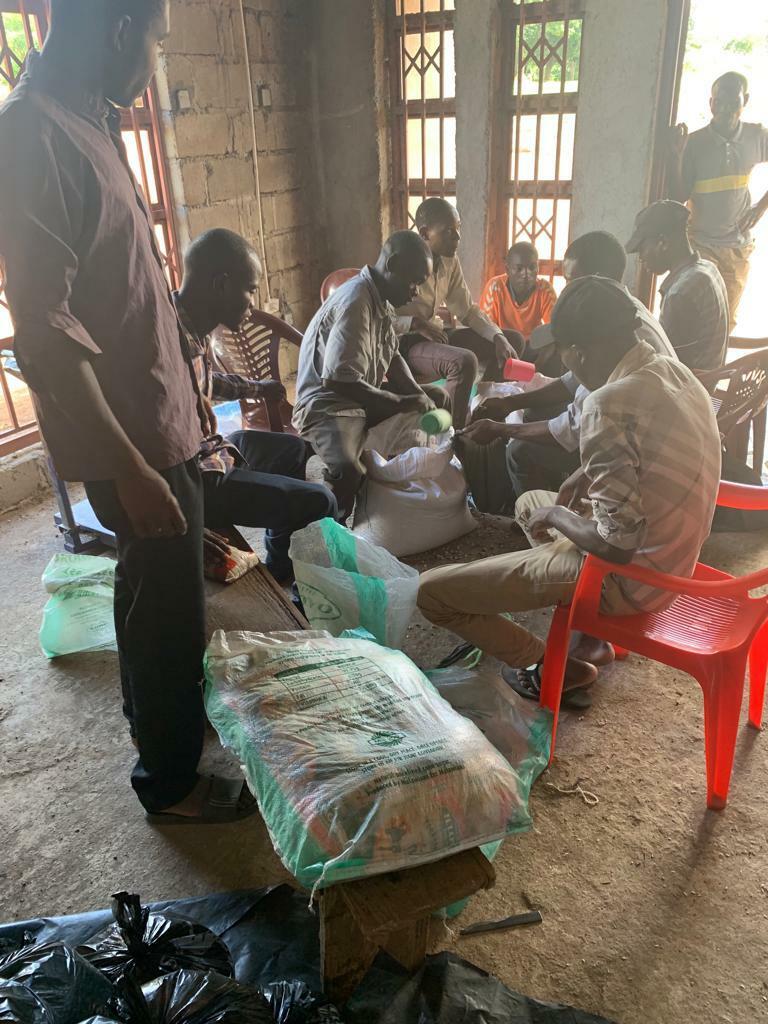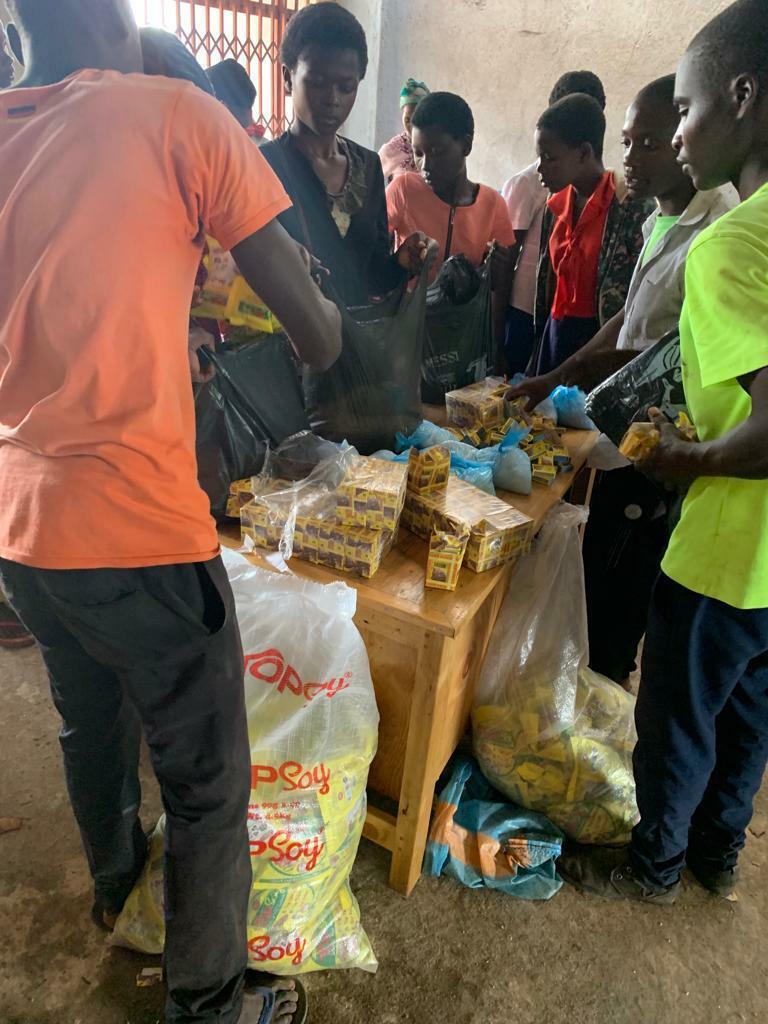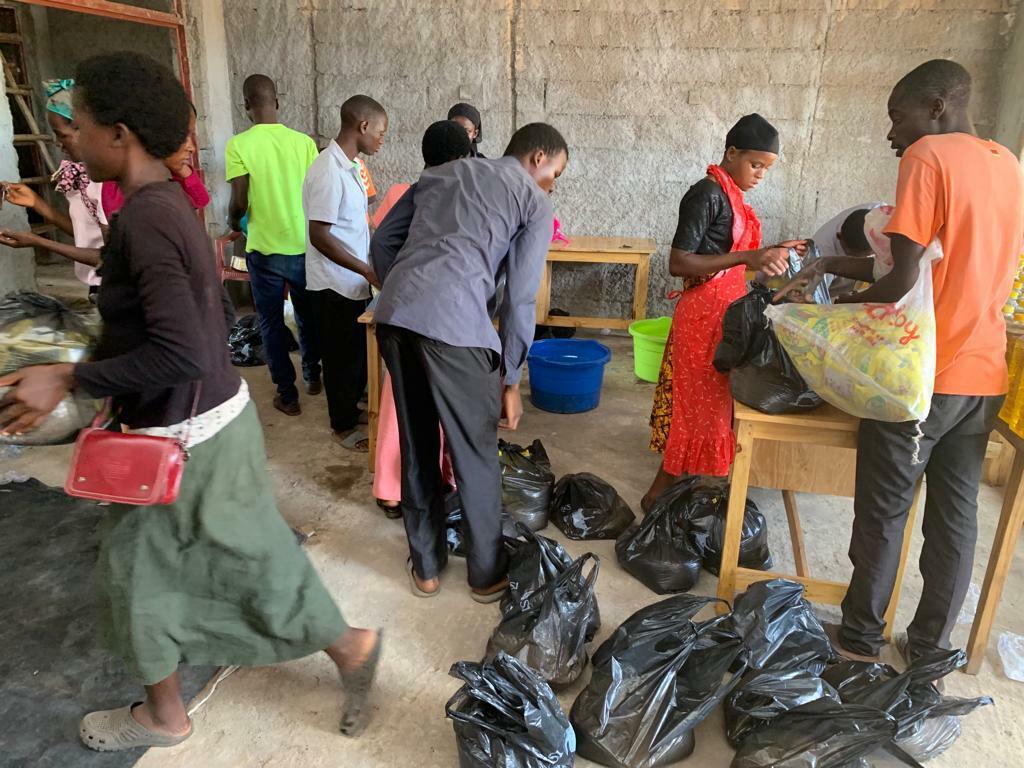 March 22nd, 2023
Note From Malawi:
Hello Brother Barry,
I am glad to report to you that we have started purchasing food supplies for the disaster victims. It's not very good on the ground, fuel supply in Malawi is running out. The Government has announced that there is only a few days worth of fuel left. Food supplies are quickly running out and prices are unbelievably high, this is because people are stocking up. We bought some rice and managed to negotiate a deal with a cooking oil manufacturing company and they agreed to sell us cooking oil in drums so that we can pack it ourselves. We bought empty bottles so that we can do it ourselves by hand to reduce the cost. We had to leave yesterday around 22.00 hrs for the Central Region so that we could be there early in the morning today at one of the big farmers market, because there is nothing here in the south. We arrived there this morning around 5 am. We will continue tomorrow to finish up with the rest of the items on the list. Please continue to pray for us.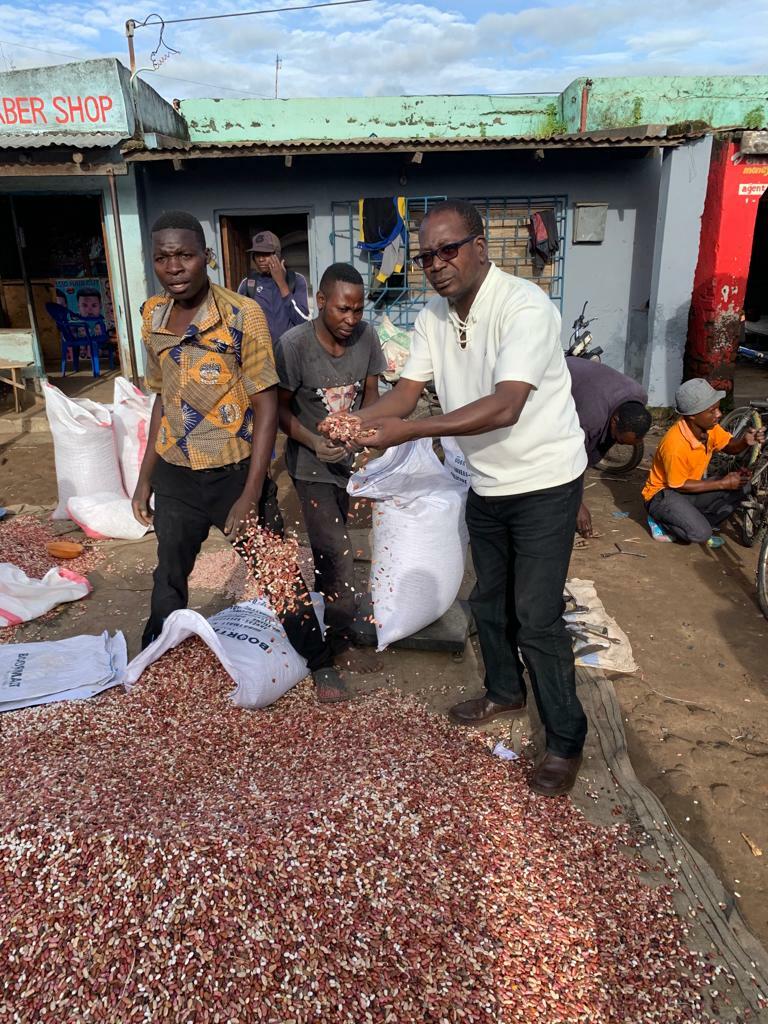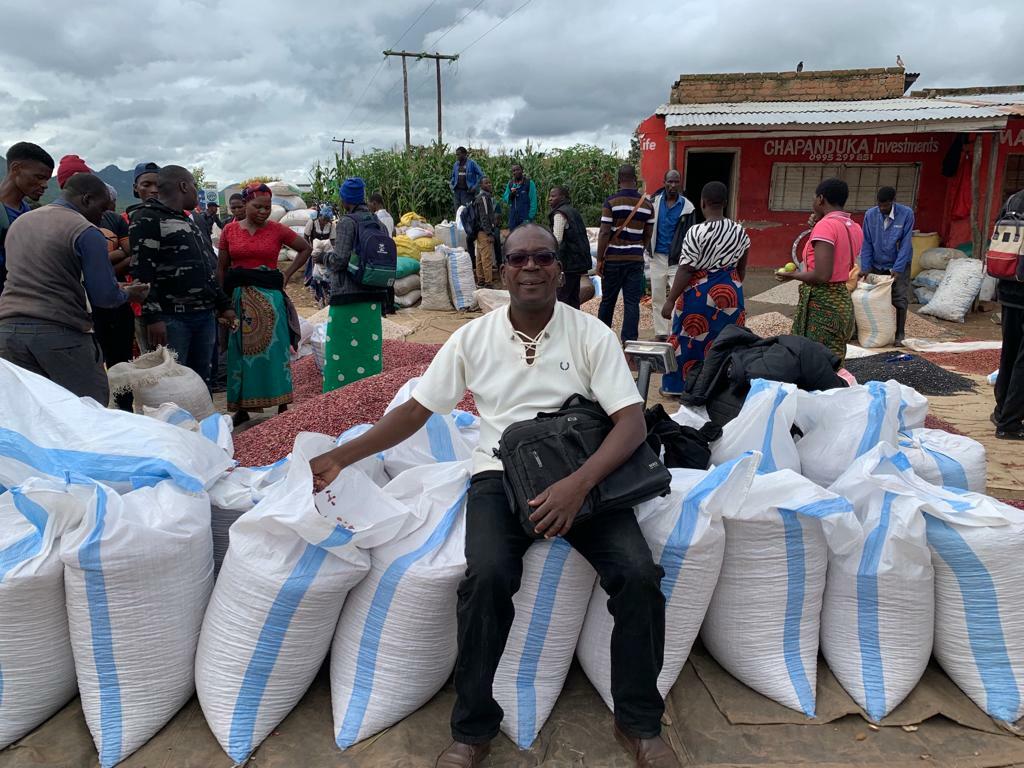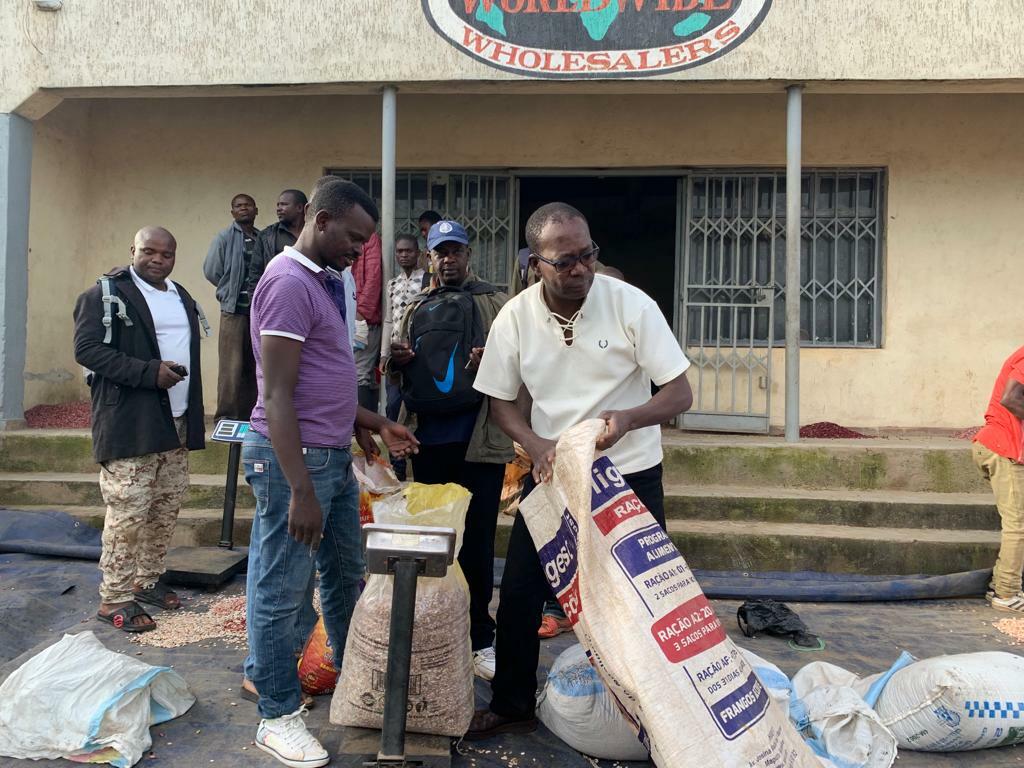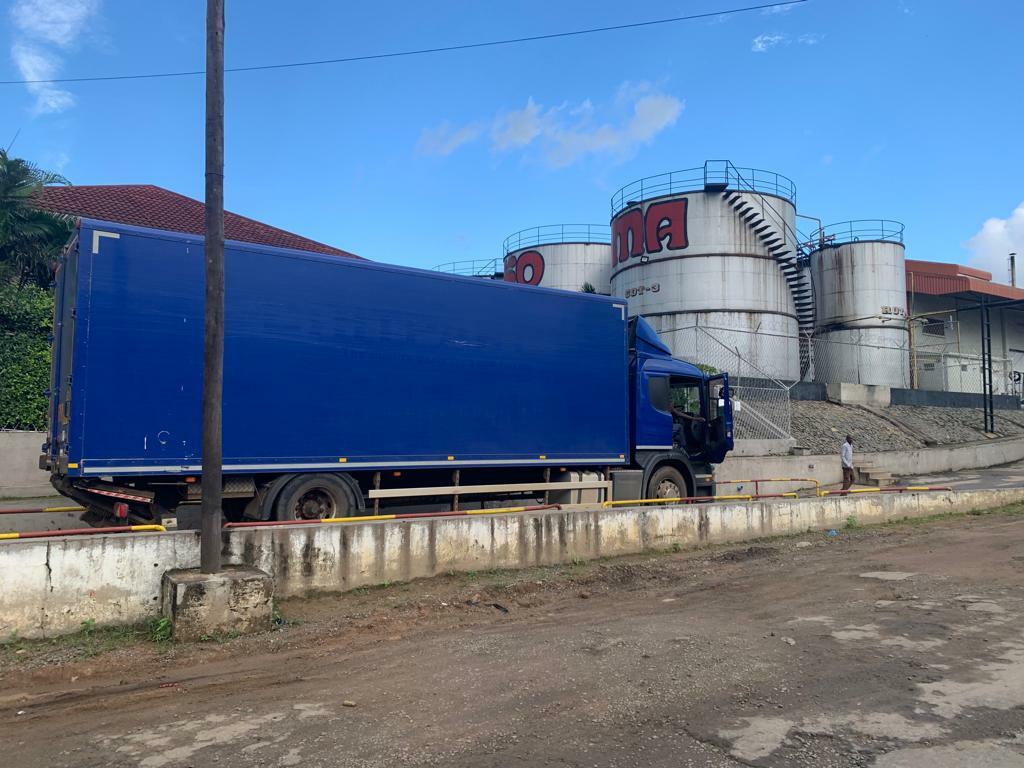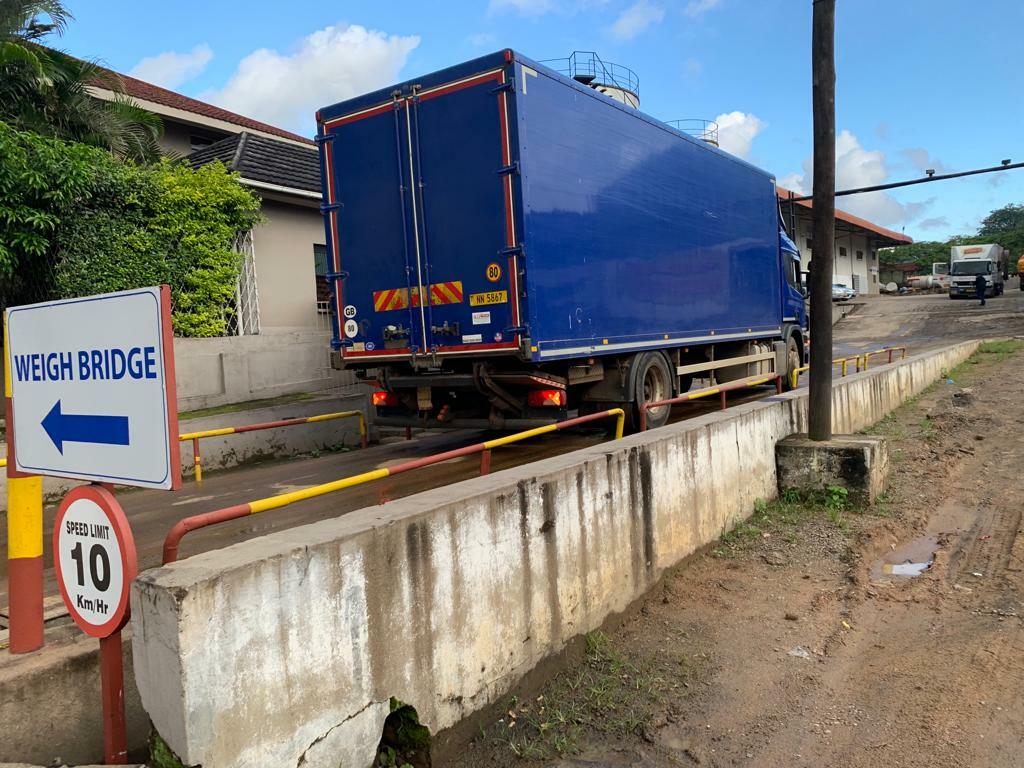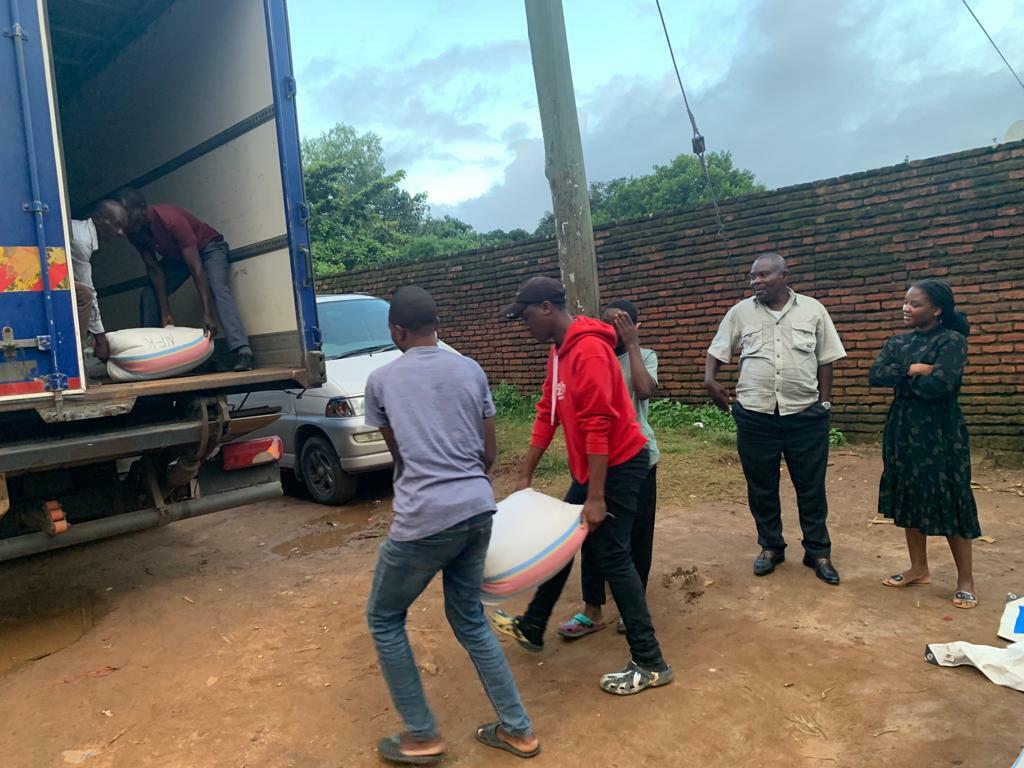 March 20th, 2023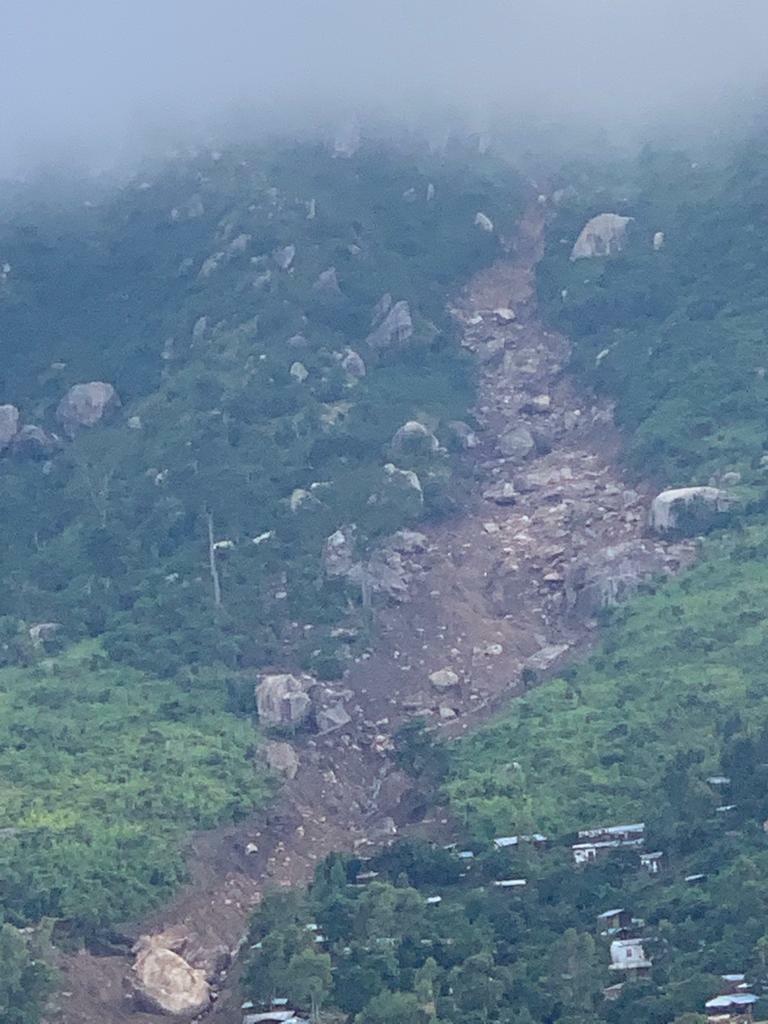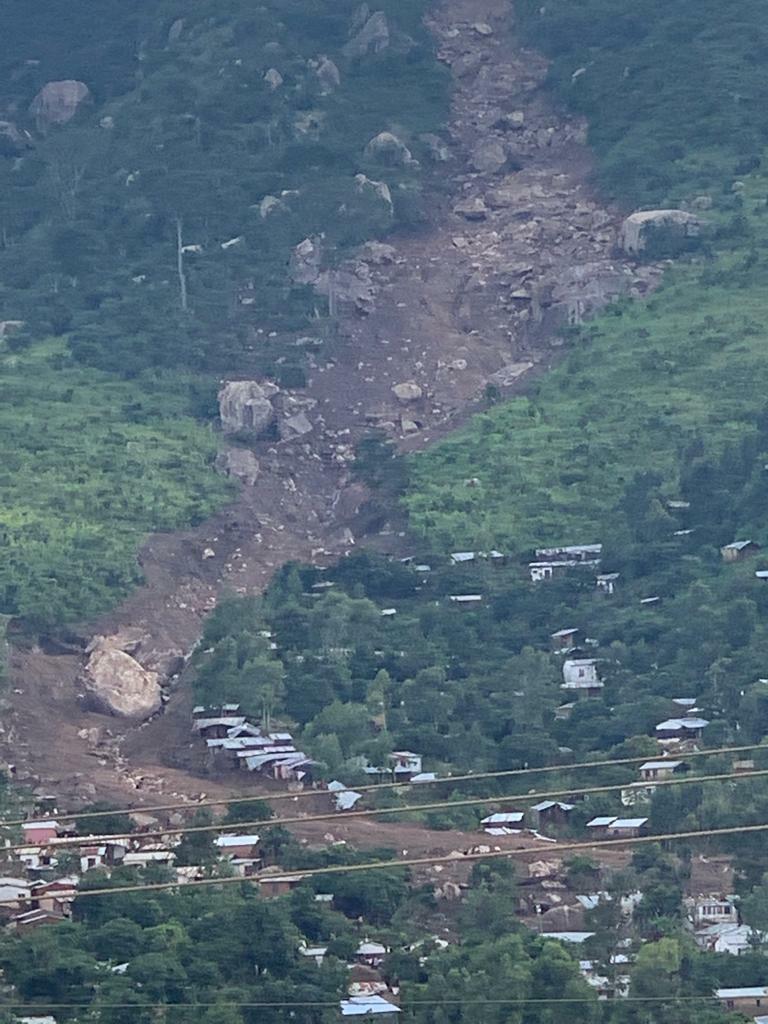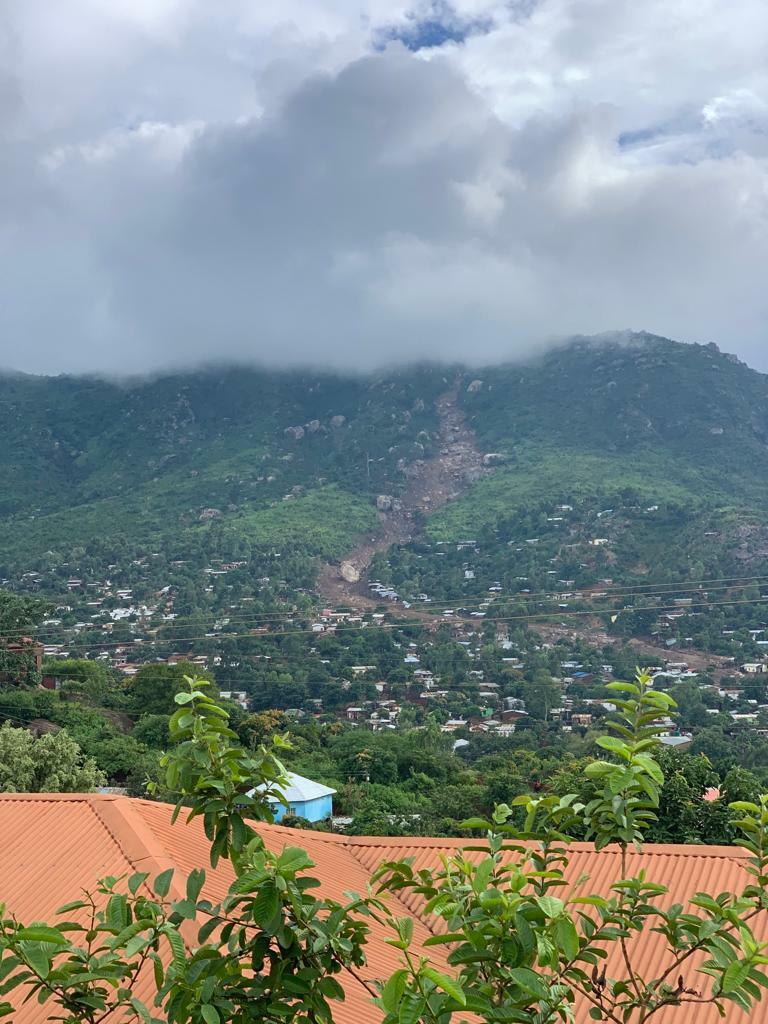 March 17th, 2023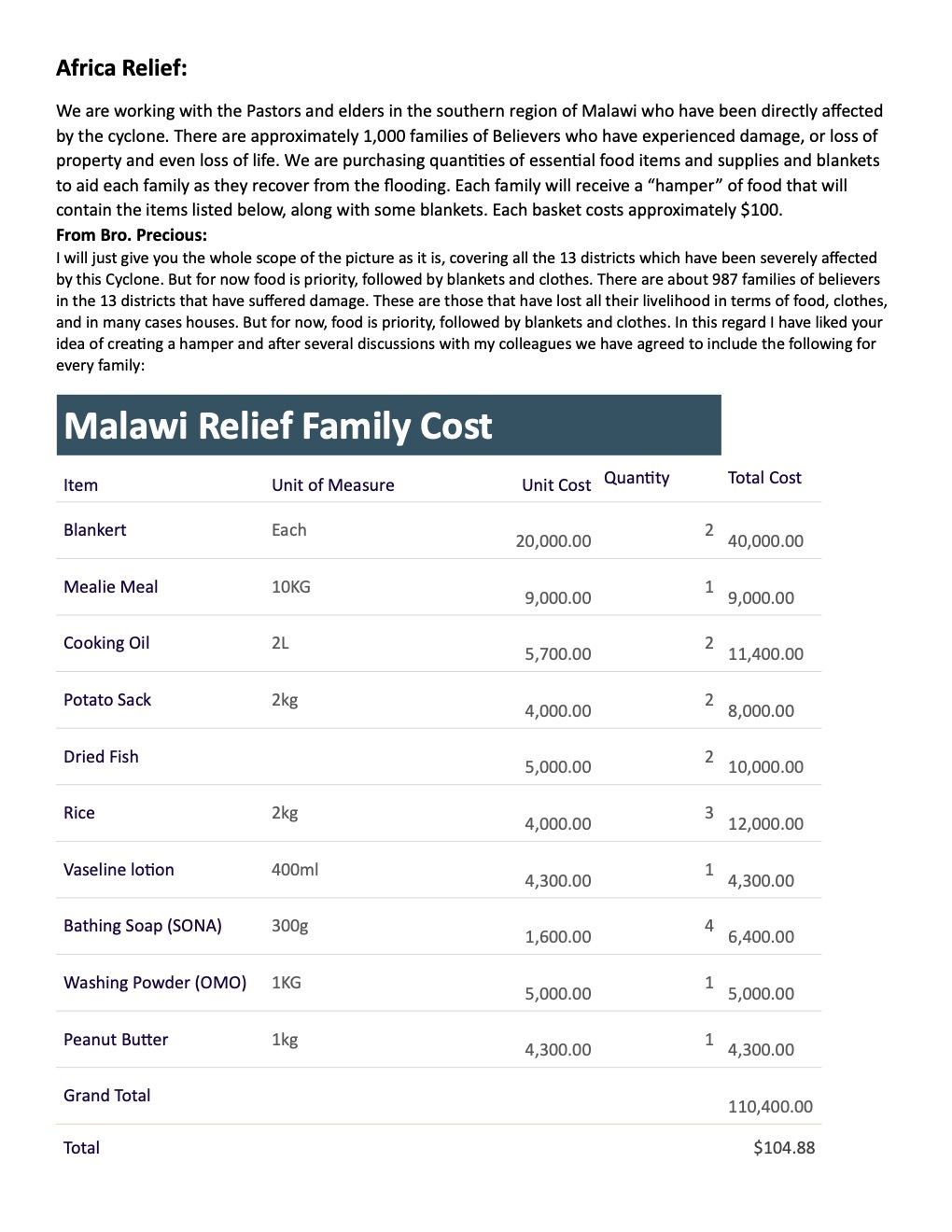 Acts 11:28-30
And there stood up one of them named Agabus, and signified by the Spirit that there should be great dearth throughout all the world: which came to pass in the days of Claudius Caesar. [29] Then the disciples, every man according to his ability, determined to send relief unto the brethren which dwelt in Judaea: [30] Which also they did, and sent it to the elders by the hands of Barnabas and Saul.
March 16th, 2023
Note From Africa:
Some of the many victims that have been evacuated to safety. They have been put in different places across the region. They have been in these various places for several days now without food or water. They are desperate for anything no matter how small. What is more heart wrenching is that amongst the many faces that you see with desperate expression on their faces are believers of the Message of the hour. Please continue to pray for us for the Lord mercies so that these precious souls can still live after escaping the terrible devastation of Cyclone Freddy. God bless you.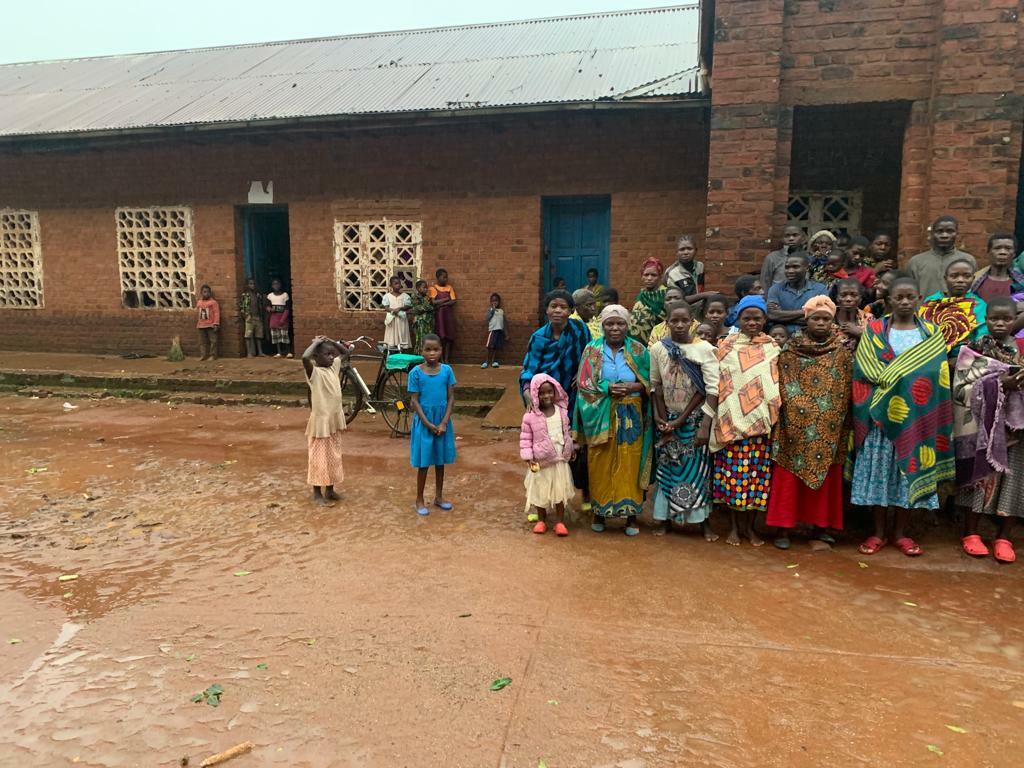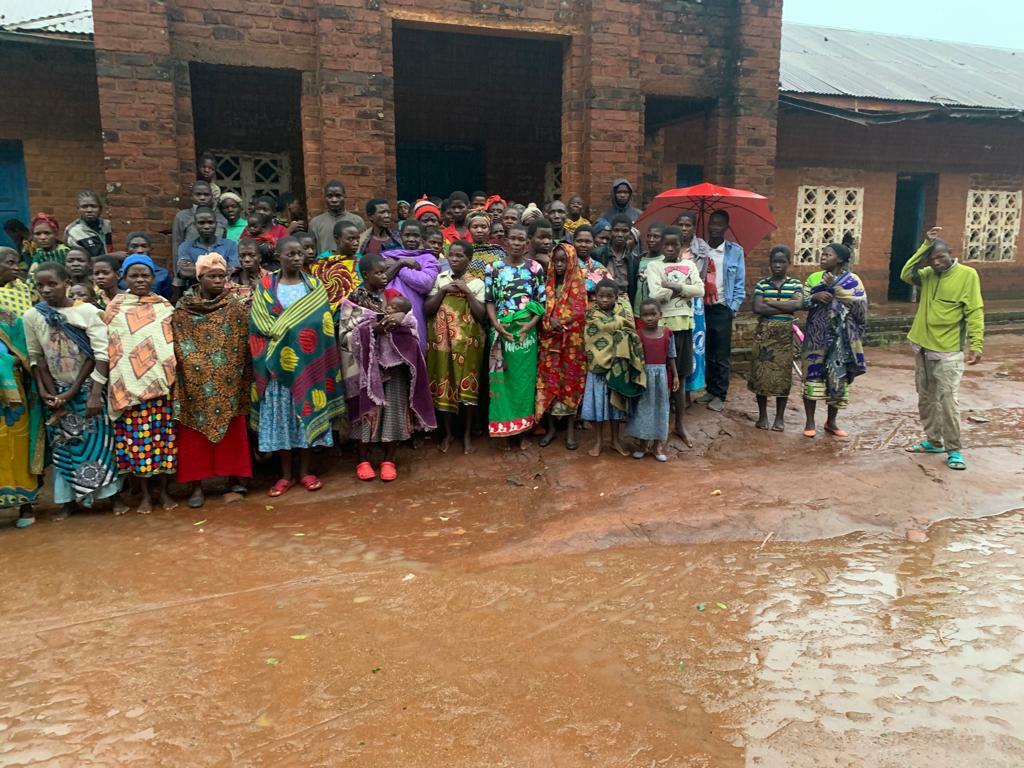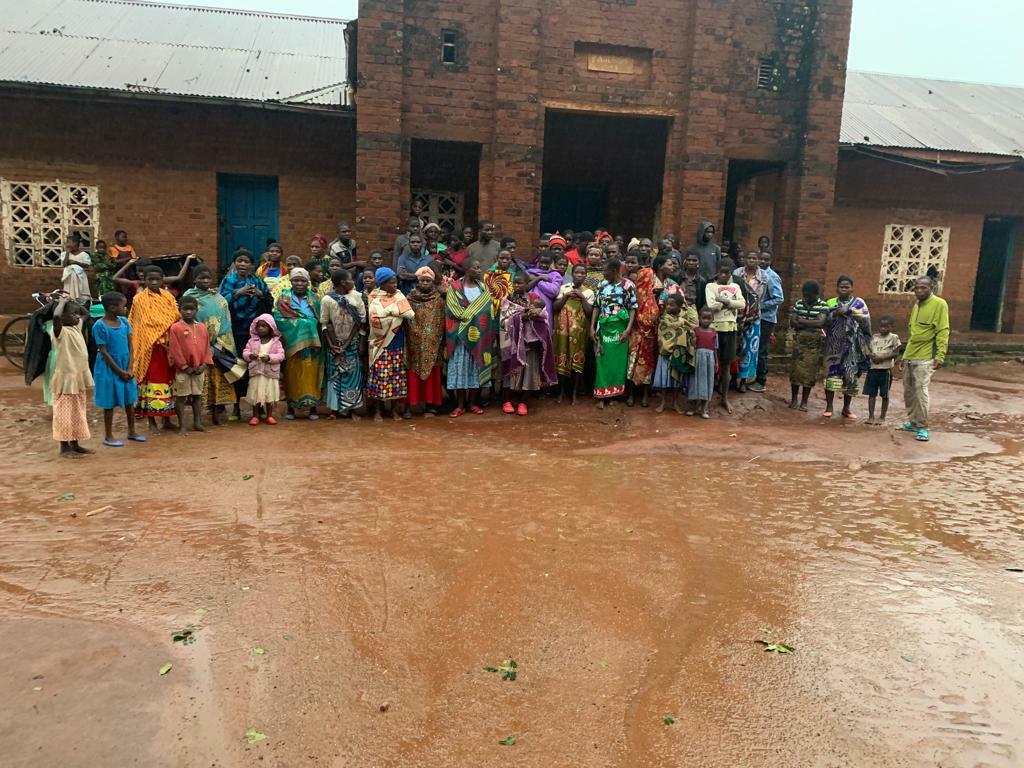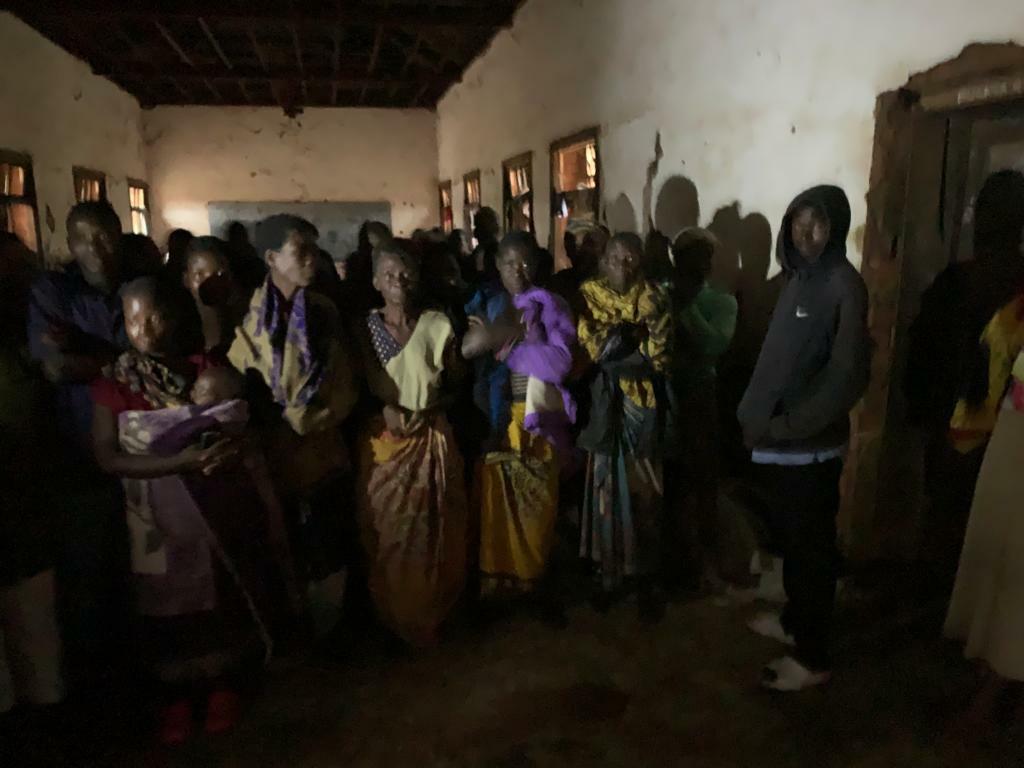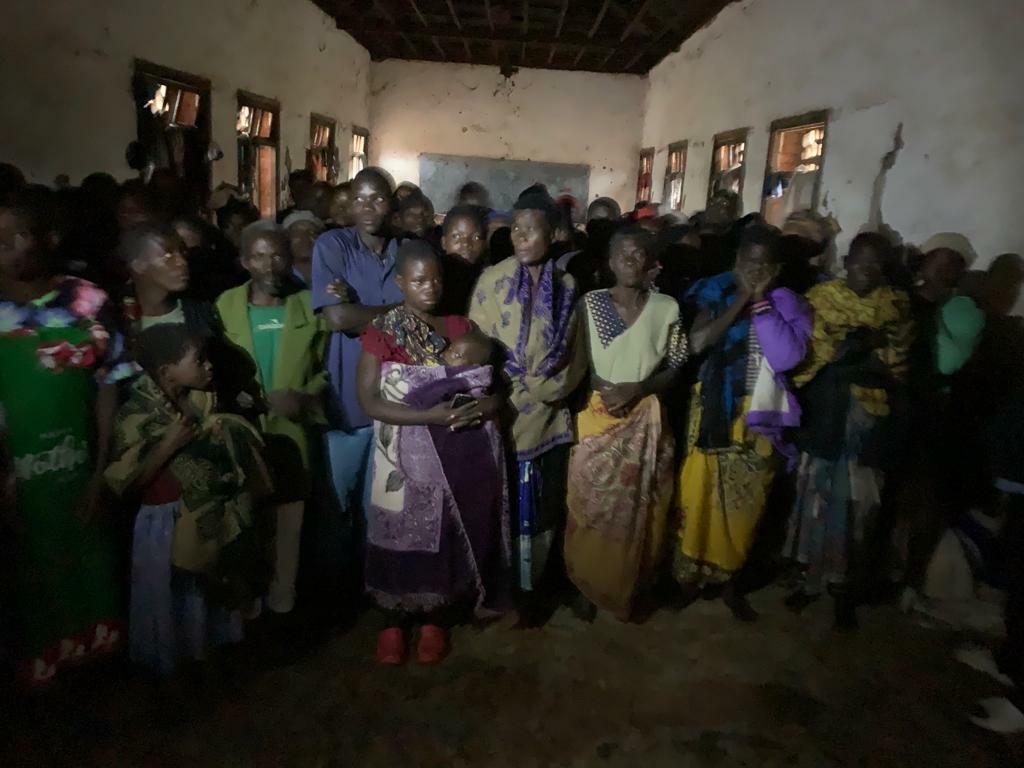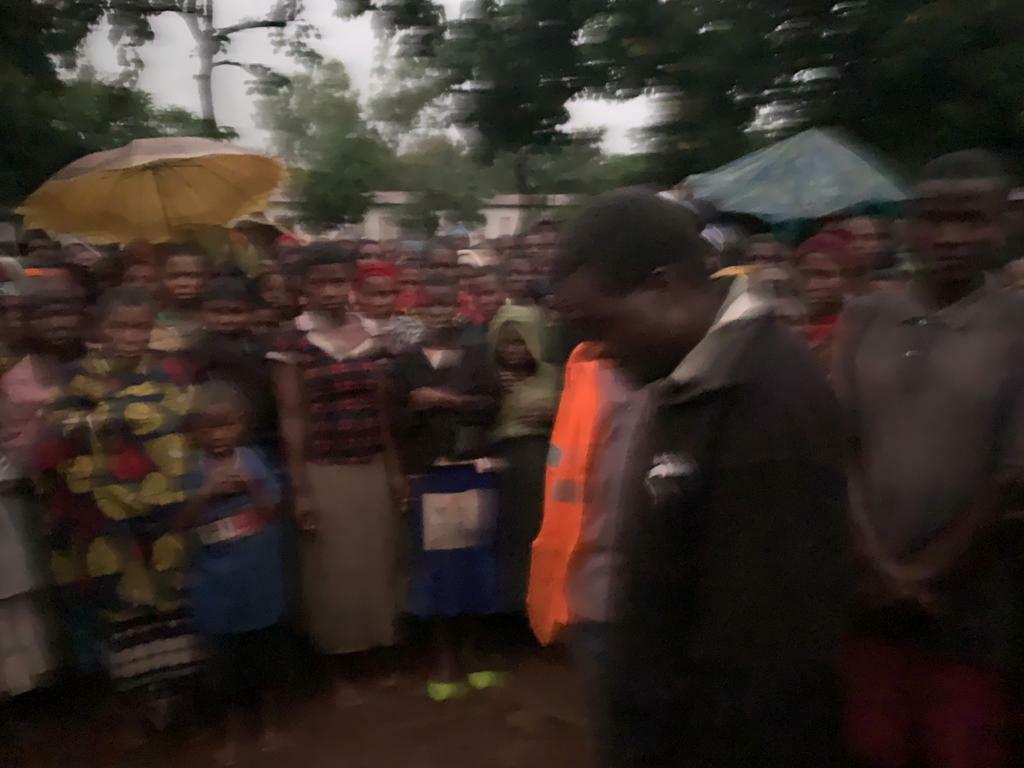 March 15th, 2023
As you can see searching for dead bodies is still going on and more bodies are being unearthed. This will take sometime for this small pour country to get to the bottom of the whole disaster.
Note From Malawi:
These are houses of our beloved brothers and sisters in our church here at Luchenza. Everything they owned is gone.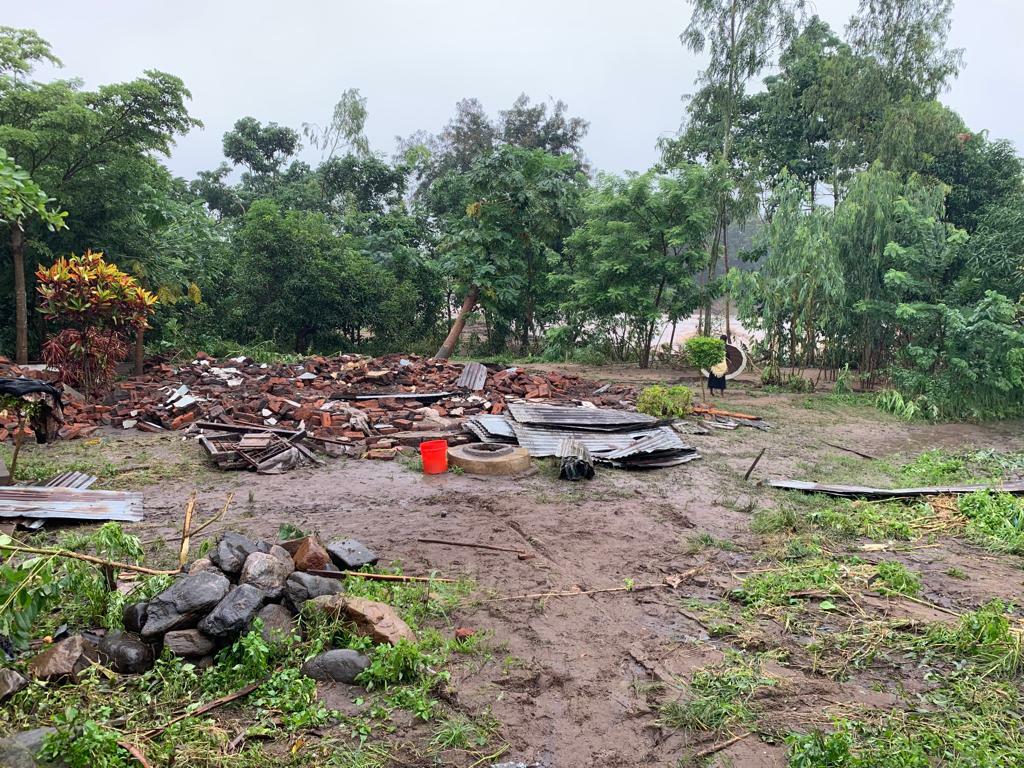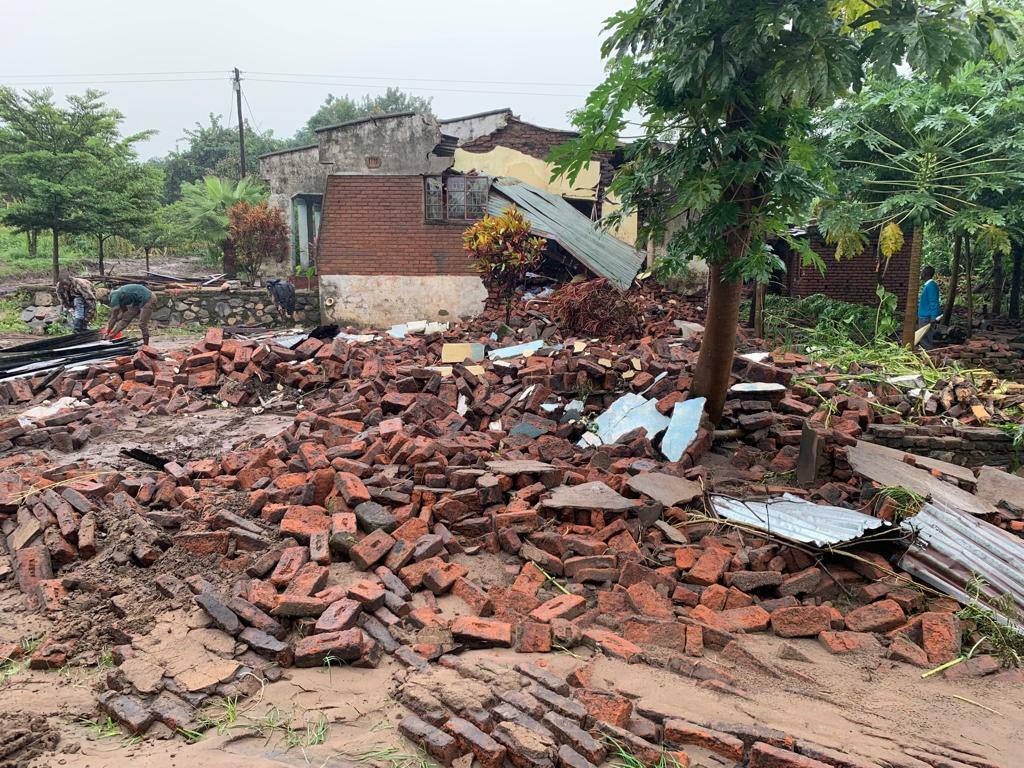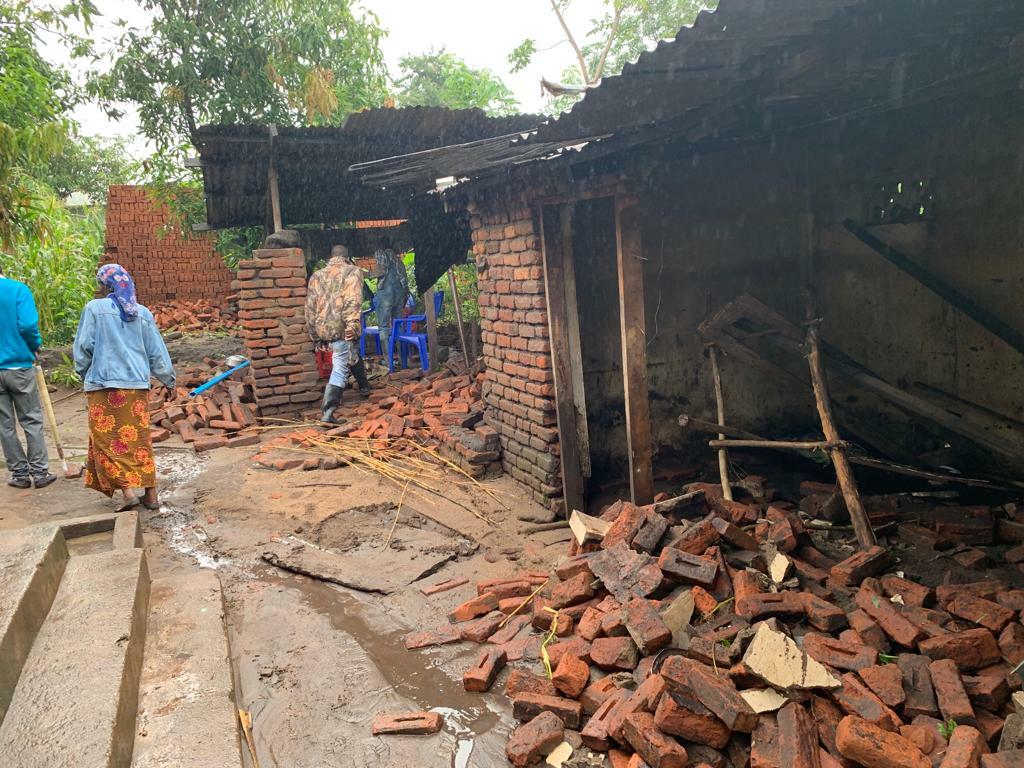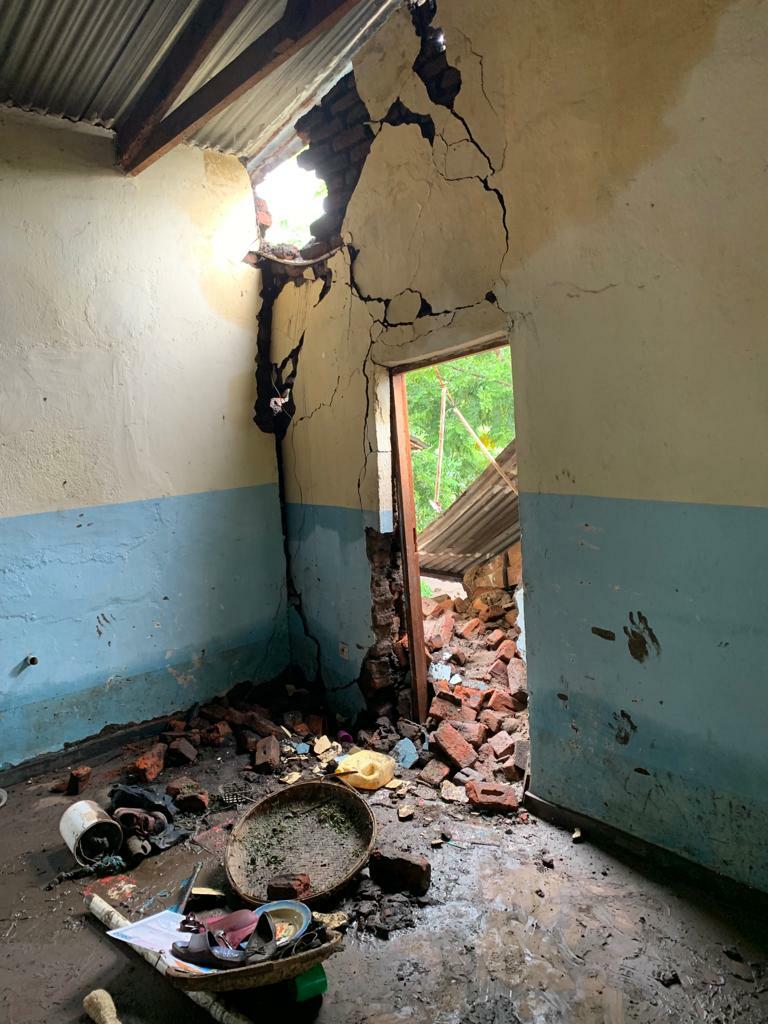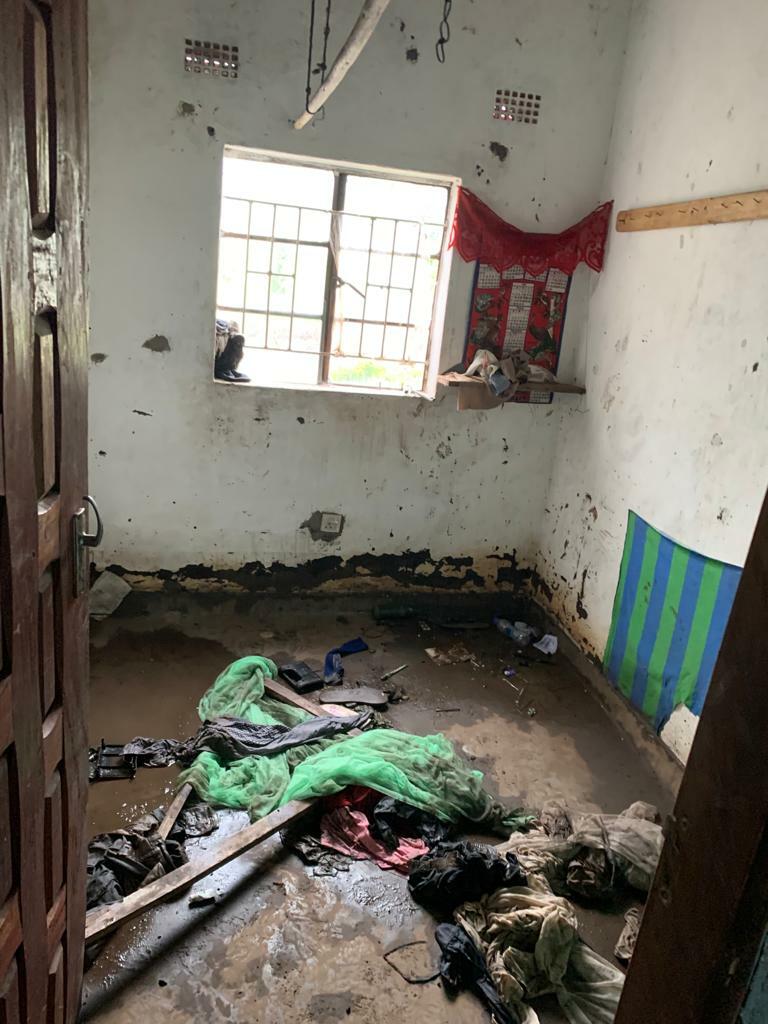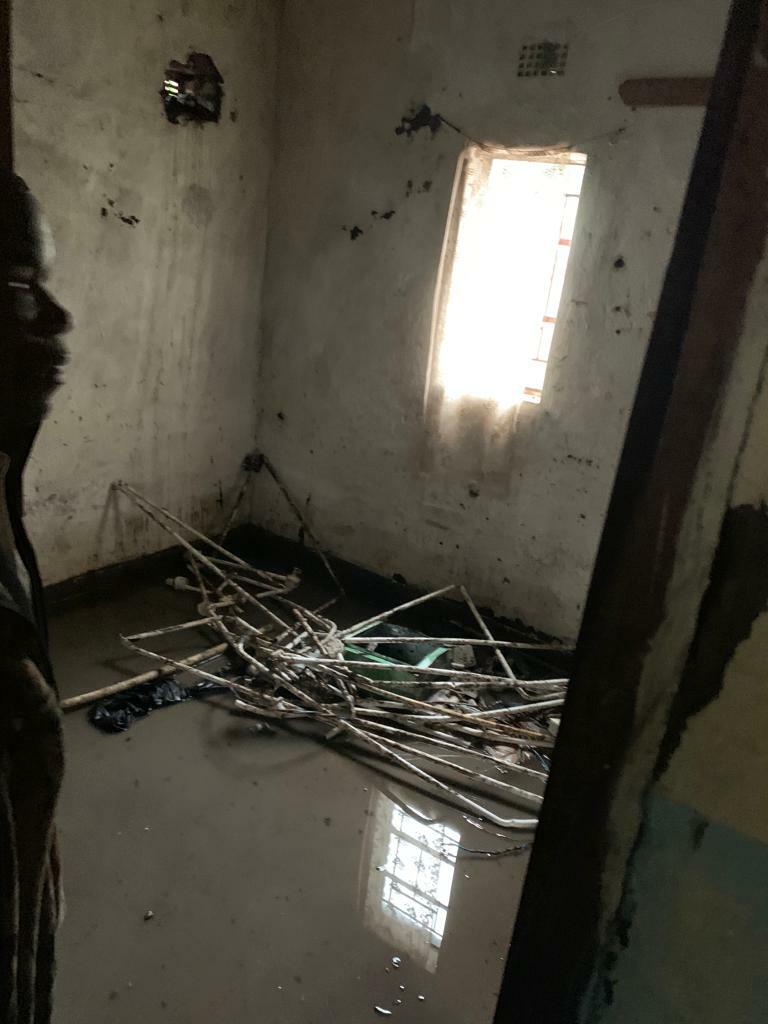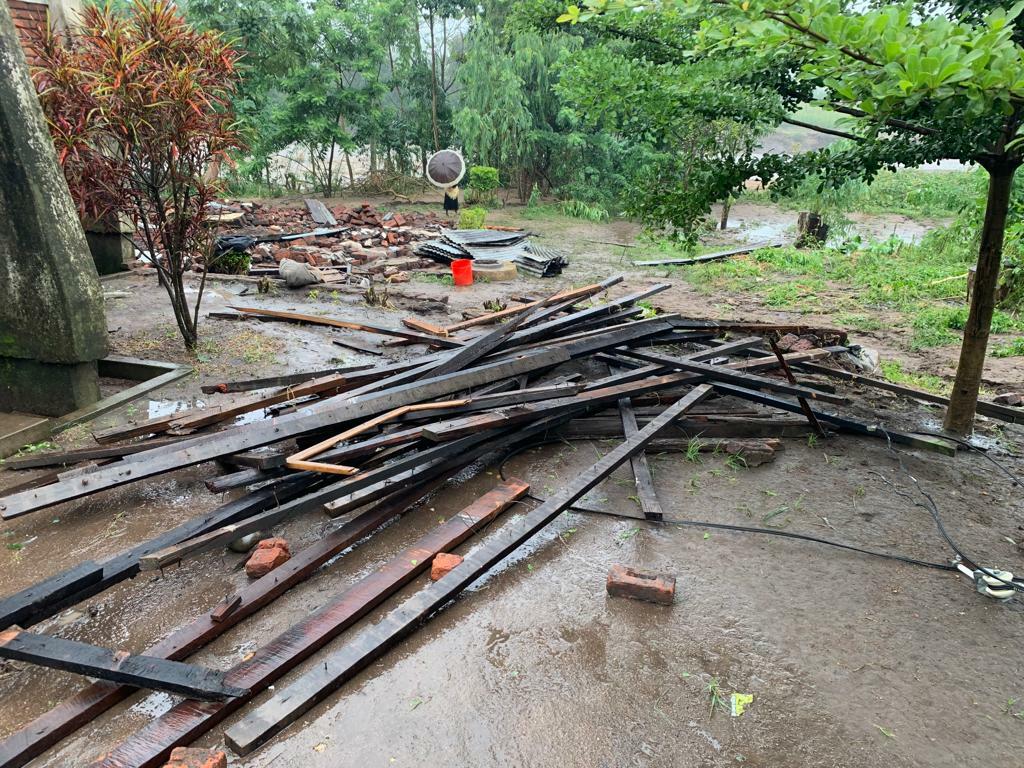 March 14th, 2023
Note From Bro. Barry:
A massive cyclone has struck parts of Malawi and Mozambique and has caused extensive flooding and damage. The reason for the devastation was that mountain sides gave way and sent water, rocks and mud into the path of towns and villages. The sad part is that so far they know of 197 people in south Malawi have died and we know of 16 Believers. Many Believers are displaced and have lost absolutely everything. We have sent some immediate funds to help buy food and blankets. We also opened up our warehouse in Luchenza as an emergency shelter for Believers who have lost their homes.
Note From Malawi:
We have been hit hard here in Malawi, in our area down where we are. Cyclone Freddy has brought a lot of torrential rains which caused an eruption at the top of one of the mountains. This further caused a terrible land slide sweeping down hill taking everything in its way and in some cases burying everything in its way down to the valley. A lot of people have died, including our brothers and sisters, some bodies have been recovered and that work is still going on right now.